Installation of conveyor systems
We install conveyor systems and integrate them into your production process – professionally and efficiently. Check what we can do for you!
Conveyor systems are a core part of every modern and automated production site, warehouses and fulfilment centres. It doesn't matter what of industry it is – conveyors play a significant role in production, sorting and storing. Proper installation of conveyor systems means ergonomic and trouble-free operation of the entire system. Trust the professionals and rely on our long experience and qualifications in mechanical assembly and electrical installations.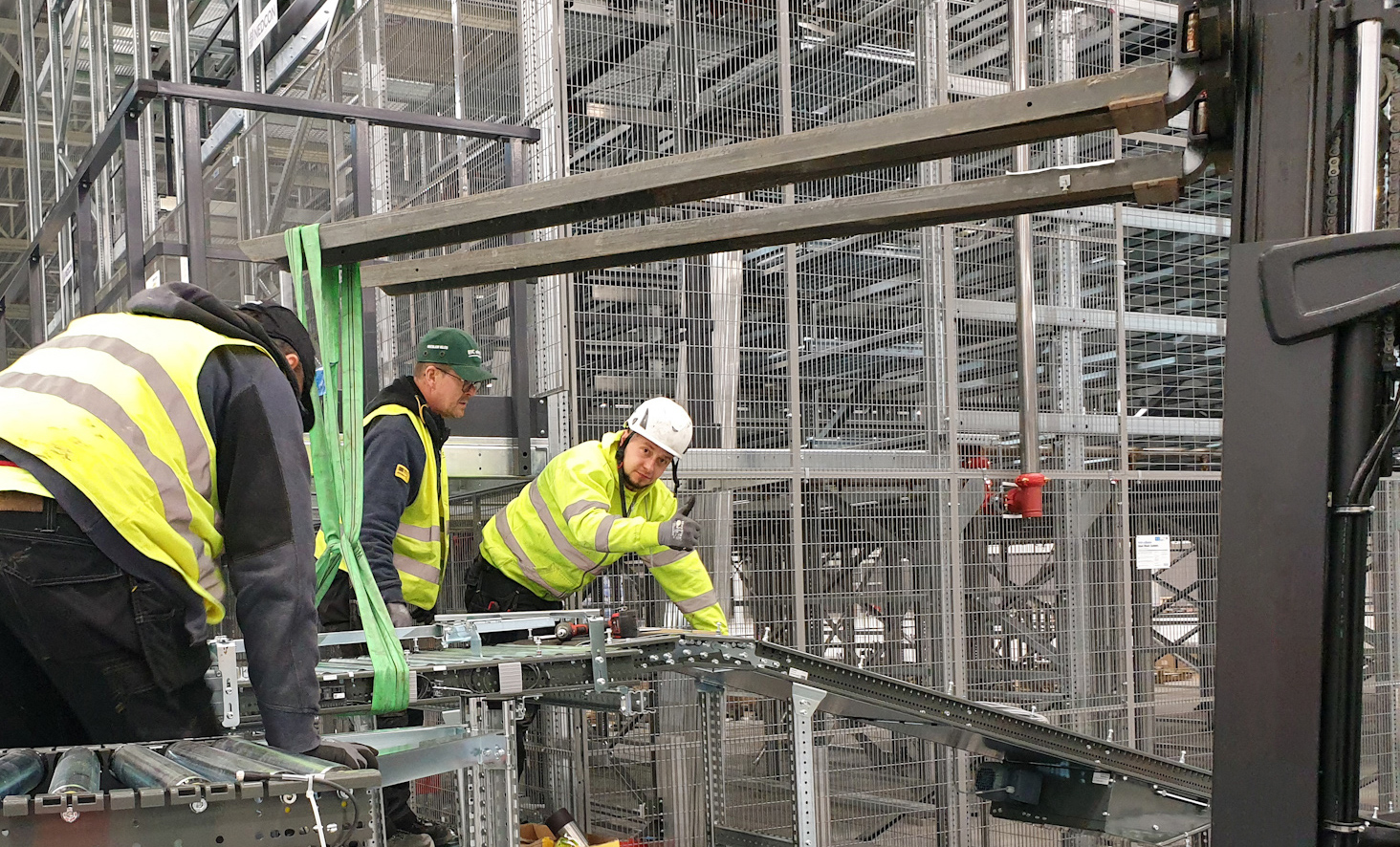 Installation of conveyor systems – types
There are many types of conveyor systems installations: belt conveyors, roller conveyors, motorized roller, flexchain conveyors, overhead conveyors, mat top conveyors and spiral conveyors. Eryk can provide assembly services of all of them. We can categorize them as floor style (mounted on the floor) or overhead conveyor systems installations. They can be used to move products, create buffers and deliver products in sequence for a production line.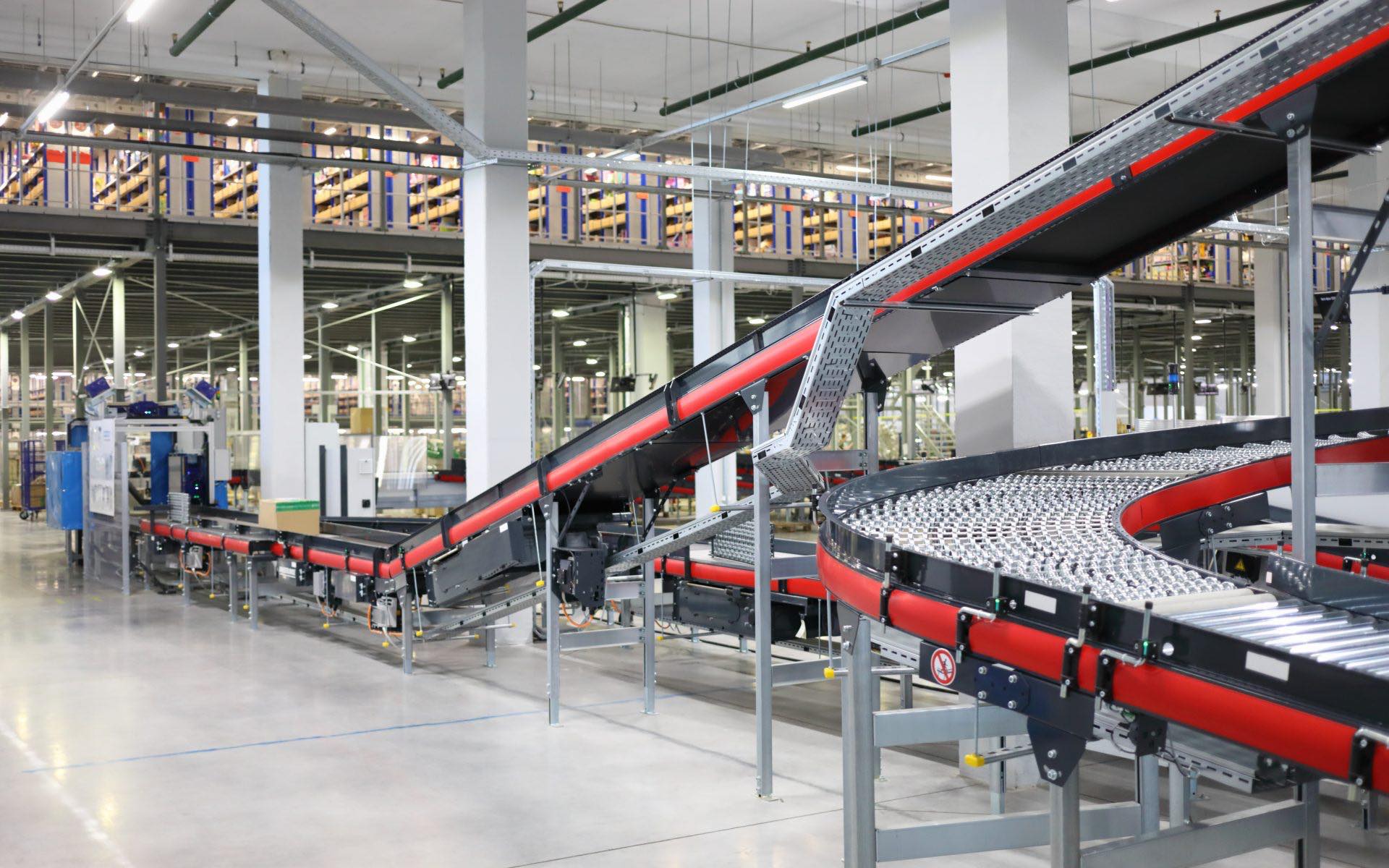 Installation of conveyor systems for diverse industries
The popularity of transport conveyors results from their wide range of applications. However, no transportation system will function properly if the assembly is done inaccurately. Each company has its specific needs and expectations, which is why we always act in accordance with the client's detailed guidelines. Installation of conveyor systems may differ in terms of their complex design or purpose, which is why it is so important to adjust all necessary elements during assembly to ensure that the whole works reliably. We always adjust the method of project execution to the client's needs.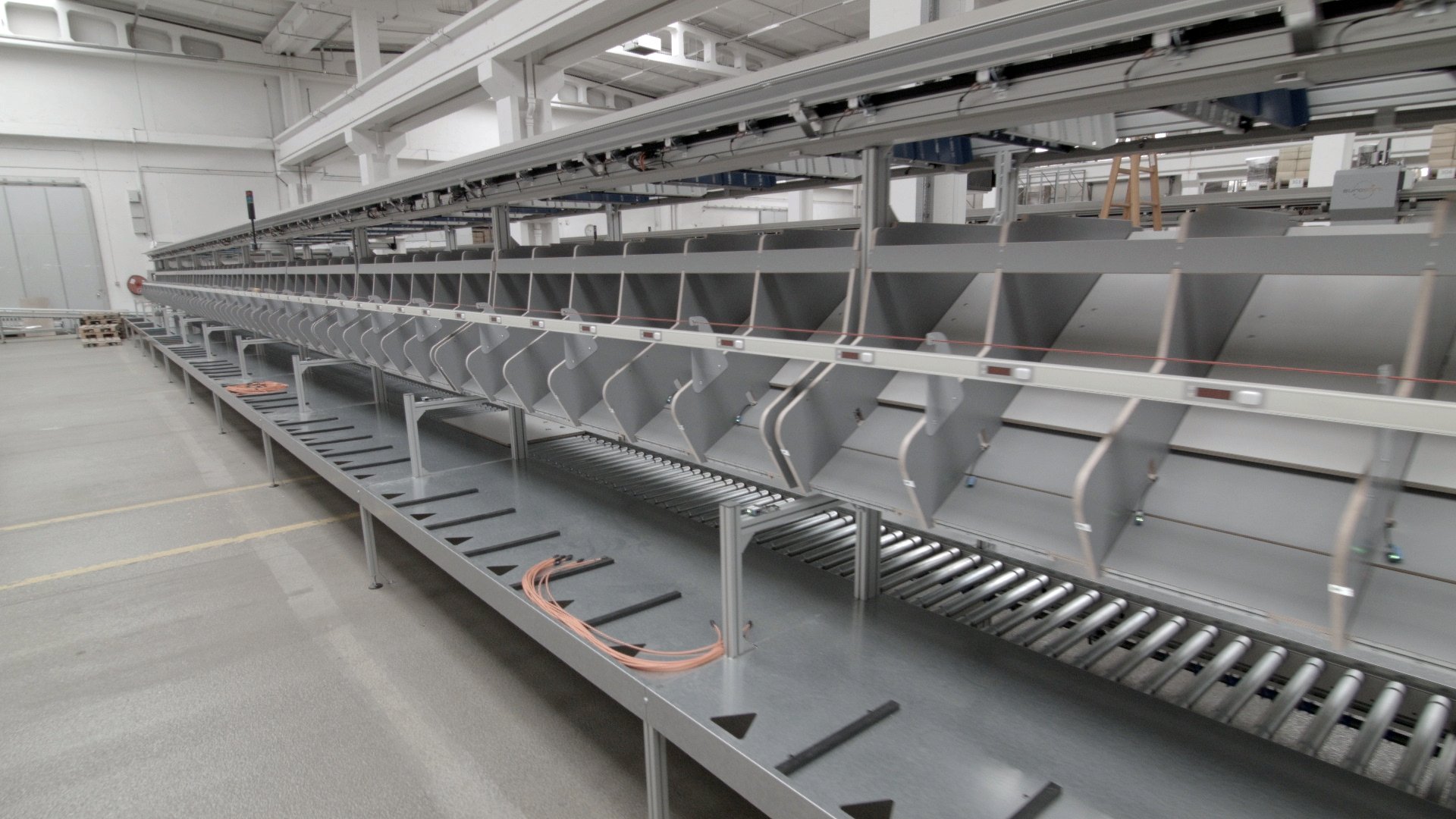 Professional installation of conveyor systems
Our long experience in the industry and high qualifications allow us to meet all the preferences of our customers. Why are we professionals in the field of installation of conveyor systems? We operate according to a strictly defined schedule, which is why each of our customers knows exactly what the next steps of our work will be and what the order completion date will be. We always keep the deadline for completion so that the company can start using modern solutions as planned and as soon as possible. We operate comprehensively to provide our customers with fully efficient assembly of conveyor systems.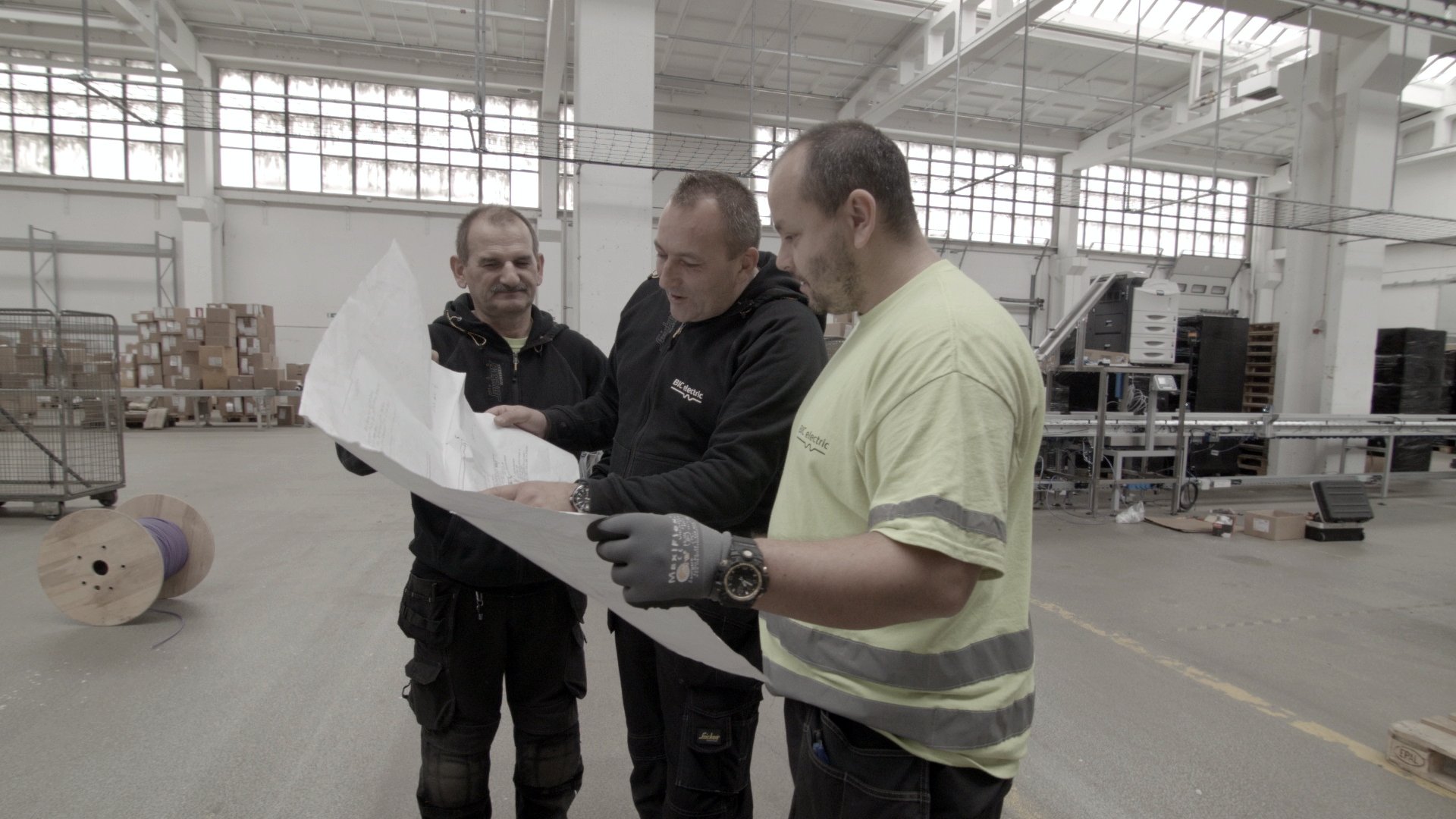 Conveyor systems installation – by experts!
In our activity, we focus not only on timeliness, but above all on the highest quality of services offered. Our professionalism consists of several elements: a qualified team of experts, many years of experience in the industry, modern equipment and the use of only proven and reliable components.
If you care about satisfactory cooperation, reliable quality and timeliness, check our offer and join the group of satisfied customers. Our experts will provide you with all the necessary information if you have any questions or concerns. We approach all installations of conveyor system individually to be able to provide services at the highest world level.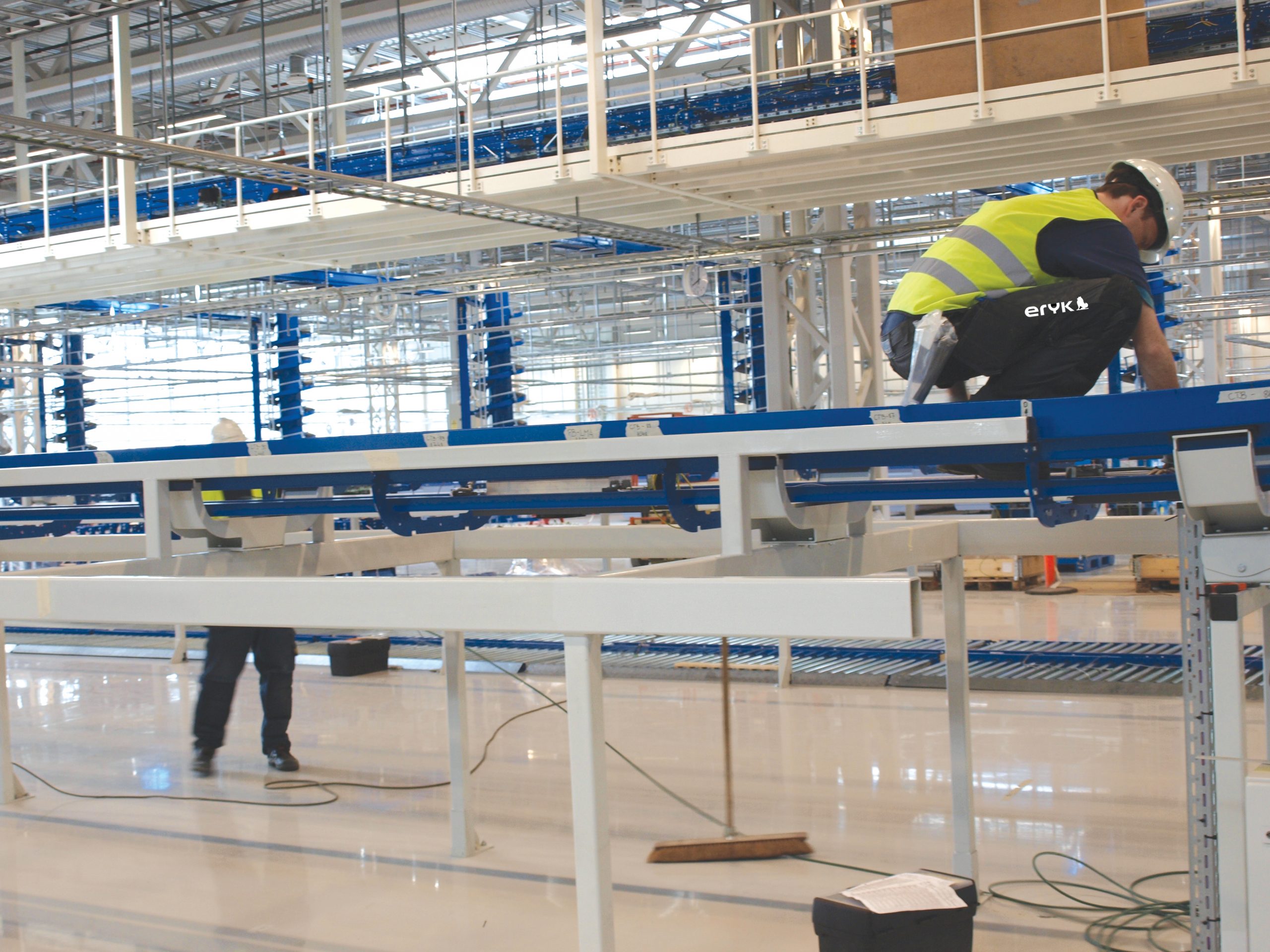 Conveyor systems installation – our scope
Each year we take part in hundreds of installation projects. Here are some examples of the scope provided by Eryk teams within electrical and mechanical installation services:
Electrical part:
• Mounting the switch cabinets and decentral control cabinets.
• Mounting the cable channels and cable tray, covering.
• Cabling and wiring the whole conveyor systems installation.
• Connecting motors.
• Connecting and adjusting optical sensors.
• Profi-net system.
• Labelling
Mechanical part:
• Mechanical assembly of the conveying systems installation.
• Fixing and levelling the conveying systems installation.
• Belt tensioning.
• Installing the railing, whole pneumatic, safety devices etc.
• Belt and channel adjustment.
Our projects
Recent work
INDUSTRY & AUTOMATION
Customer : EuroSort Systems BV