Apprentice Program
Join Eryk!
Spread your wings with Eryk!
At Eryk, we're always open to new colleagues.  Those with experience and those at the beginning of their professional career path. Especially for those ones, we have prepared an Apprentice Program, that will give our apprentices the opportunity to learn and gather experience on the international projects under the supervision of our Team Leaders.
We are waiting for your application!
Apprenticeship offer
Apprentice Program
Join our team, apply!
We are happy to see our Apprentice Program in full swing. Our apprentices are completing a wide range of trainings and work on the projects together with our technicians. Some of the apprentices have already accomplished the program and became regular technicians.
See the movie below, how does it look:
Apprentice Program – coaches' perspective
Commitment, creativity and a positive attitude – these traits are what we are looking for in our apprentice electrotechnicians.
We have interviewed some of the coaches, who will be sharing their valuable knowledge with the apprentices.
What is there to gain? Knowledge. Becoming a true professional is never easy, but the apprenticeship is a well thought out process that provides a safe environment for development – says Marcin Schonborn. You can become a specialist in the area of ​​our company's activities – mainly automation and industrial mechanics, installation, assembly and construction of factory infrastructure, production lines, etc.
Eryk – Expert in working cross-borders
All our business is conducted in English. We are an international organization working across borders because we were born to do so
Our employees travel the world on projects in all different industries working onshore as well as offshore. Eryk is comprised of affiliated companies in Poland, Denmark and Norway.
Working internationally requires knowledge of labor rules and regulations. We comply with all local labor market regulations, safety requirements and registrations, as well as minimum salary rates in the countries where we work.
About our history:
Founded in 2004
Employees: around 250
Affiliated companies in Poland, Denmark and Norway
+200 projects each year
Projects all over the world – within 18 years we have been to more than 40 countries!

African Apprentice Program
Our journey has already begun.
We believe that we can contribute to a better future of West African professionals and their families. Our goal is to create sustainable high-competence jobs, transfer our technical skills and company values and make our employees in Africa appreciated professionals. All started in 2018. First 8 technicians from Nigeria and Ghana started the training program in 2019.
Our vision is fully supported by the Royal Danish Embassy, Consulate of Denmark, and Danish State.
Read interview with the first trainee who completed our training program
Step by step
What does recruitment look like?
STEP 1:
Apply via pracuj.pl, email: job@eryk.com or in person at the company's headquarters.
STEP 2:
Expect a phone call, if your candidacy meets the recruitment requirements.
STEP 3:
Arrange the date for the recruitment meeting – we will organize it at our headquarters or via Skype if you live outside Szczecin.
STEP 4:
Prepare information about your work experience, certificates and training. Think about your financial and other expectations.
STEP 5:
During the interview, we can ask you to take a short technical knowledge test.
STEP 6:
Keep your phone charged while you wait for our decision.
Eryk – Facts and Benefits
Our standards and values
At Eryk we believe that business
is not just about profit.
First of all, we value our employees and try to provide them a good workplace and career opportunities through training, courses and regular integration meetings.
Secondly, we believe that success should be shared with those who are less fortunate than us, which is why in the environment of local communities we support education and culture, offering sponsorship and helping groups in the greatest need. We try to be not only a reliable service provider, but also a responsible and attractive employer.
Work safety, care for the environment and highest quality – these are our foundations
Safety is our highest priority, which is why our employees finish the necessary health and safety training applicable to them in the workplace. In addition, we are in constant contact with our clients to monitor our activities and immediately respond to any situation threatening people or property. We are also certified in OHSAS 18001:2007 standard.
In all our activities, we comply with environmental protection regulations, trying to reduce energy consumption and non-renewable resources. Our environmental awareness is confirmed by ISO 14001:2015 certification.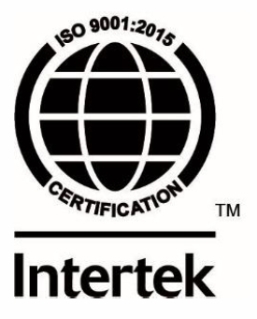 Our overall objectives include being regarded as a:
well-established and sound as well as an enterprising company,
reliable and credible supplier and business partner,
solid and credible customer,
good and developing workplace with satisfied staff,
serious competitor.
Our management system is registered as conforming to the requirements of ISO 9001:2015
Employee stories
Read what our employees say about working at Eryk
Our employees are our greatest asset. We value their competences, work ethic and their attitude. We also have reasons to believe that our technicians, engineers and office employees also appreciate us as the employer 🙂
Eryk's support
We believe that we can do much more than business!
We care for communities and organizations surrounding us: those small and big ones, those on our continent and much further 🙂
Recently we supported:
Ghana Greentech Academy
Wood&Brass Band from Goleniów, located in our region
Euro Music Drama Festival in Szczecin
Parasport Denmark
and more 🙂
Click HERE to get more information about our support.