Electrical installations
Electrical installation works require precise planning design and safe execution.
Electrical installation works require precise planning design and safe execution. In order to ensure that the installation complies with the applicable standards and that the installation works efficiently, it is worth entrusting the electrical installation works to experienced professionals with many years of experience.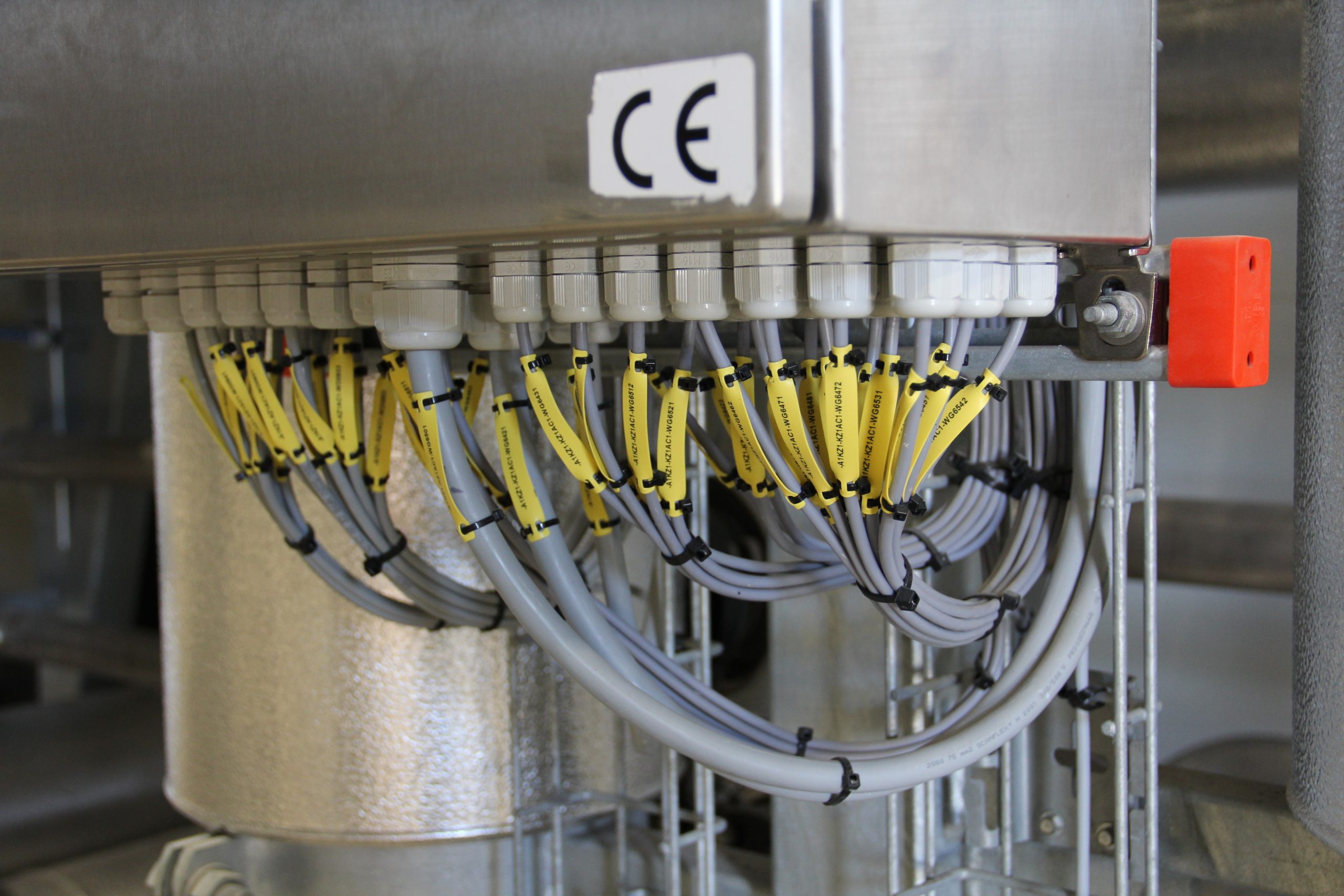 Electrical installations tailored to your needs
Our company specializes in the execution of technical installation projects. We provide electrical installation services internationally. Professional skills are confirmed by numerous certificates, top quality of provided services and satisfied customers – we have provided electrical installation works for the industrial automation sector, building industry and for energy & renewables sector.
We participated in the execution of electrical installations of the world's largest mobile protective sarcophagus – new safe confinement in Chernobyl. We regularly perform electrical installation works for apartment buildings, parking lots, warehouses, factories and office buildings. Our technical experts provided electrical installation services for production lines of plants operating in the automotive, pharmaceutical and food industries. Many years of experience allow us to take on diverse, demanding challenges and provide solutions tailored to customer needs.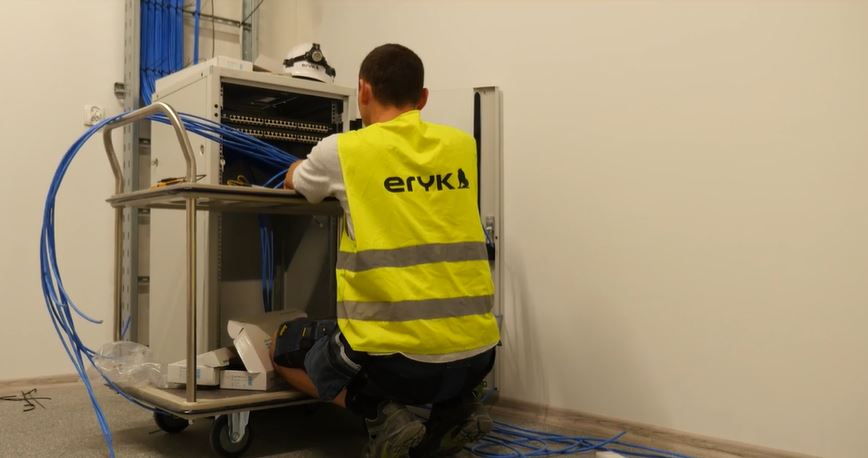 Electrical installation services – high quality guarantee
Our technical teams consist of educated, qualified and experienced specialists: electricians, mechanics, fitters, welders and engineers. Employees have completed the necessary health and safety training applicable to them in their workplace. We operate on the international market, thanks to the fact that we work in accordance with all standards in force in a given country. We comply with Danish, Swedish, Norwegian and Polish standards and electrical regulations. We have been recognized as a reliable supplier in many databases, incl. Achilles Network.
We provide services of the highest quality, as evidenced by numerous certificates. Competences in the field of quality management are confirmed by, among others, ISO 9001:2015. Eryk is also a member of the Confederation of Danish Industry (Dansk Industri – DI). Our employees have completed the necessary training and courses, such as VCA, L-AUS or FCE.
Here are just a few of the numerous documents confirming our qualifications:
Certified acc. to the following standards: ISO 9001, ISO 14001, ISO 45001 and ISO 26000
Electrical contractor license in Denmark: EFUL-11374 i EFUL-10741
Authorization of the electrical contractor in Sweden: Allmän Behörighet certificate no. 99999910-0116 and 999910-1037
Electrical contractor in Norway – ID: 100924
Authorization of the electrical contractor in Poland: 673/D1/20/2016
Membership at DI (Confederation of Danish Industry) no.: 749009 i 961162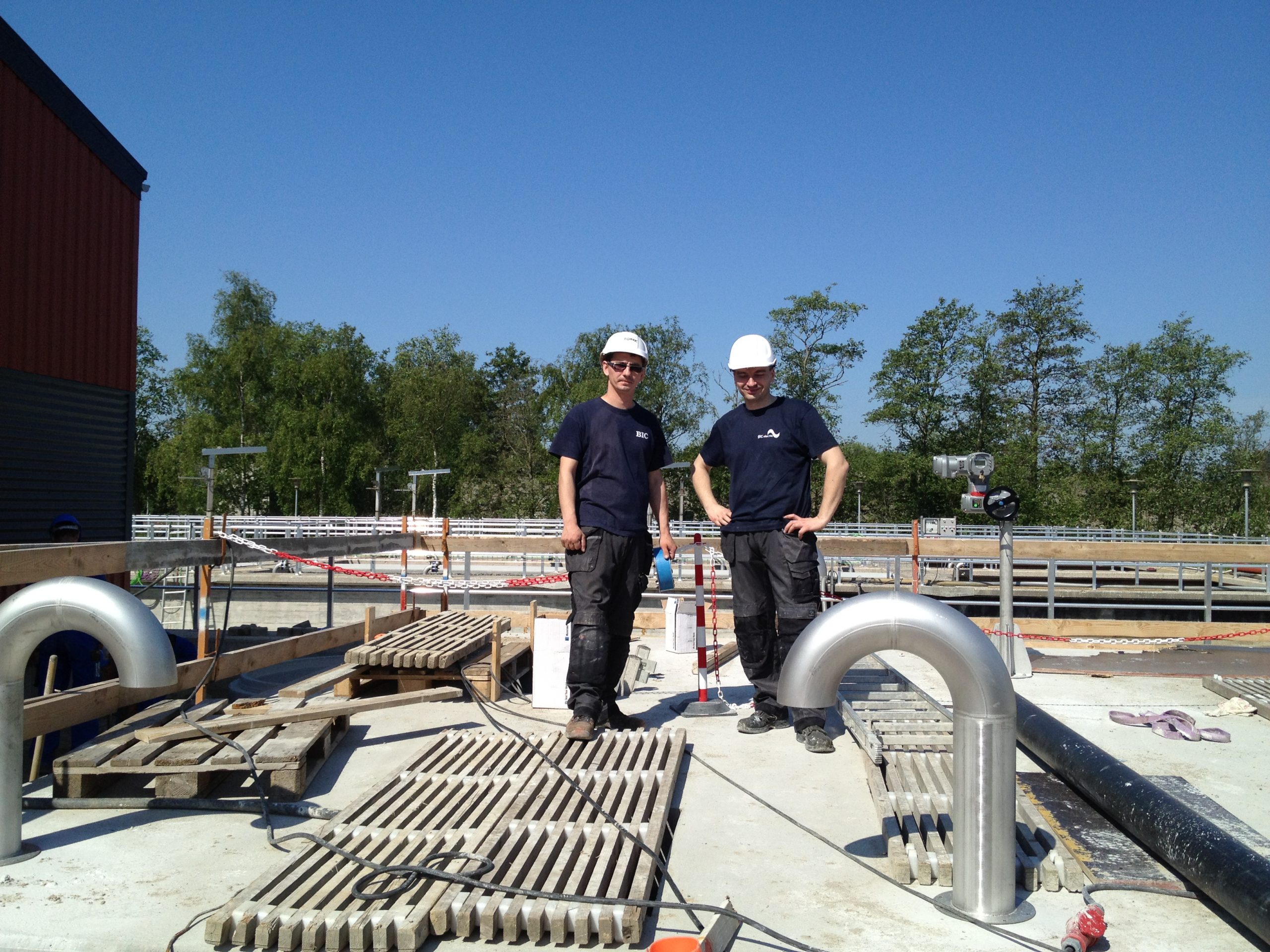 Professional electrical installation services by Eryk
Our offer includes professional electrical installation services, mechanical assembly services and more. We carry out 200 projects annually. Yours could be next! We will make sure to comply with project's local market applicable regulations for you and to perform safe installations within the stipulated time. Check our offer now!
Our projects
Recent work
INDUSTRY & AUTOMATION
Customer : EuroSort Systems BV