Cable pulling
Cable pulling is installing electrical connections between disparate areas and equipment
Pulling a cable is nothing more than assembling sections of wires in order to create a working connection between them. Proper cable pulling guarantees uninterrupted energy or signal transmission to all the machines and devices in various electrical systems. In our work, we take care of every detail so that the cables are placed correctly and are fully protected against possible damage.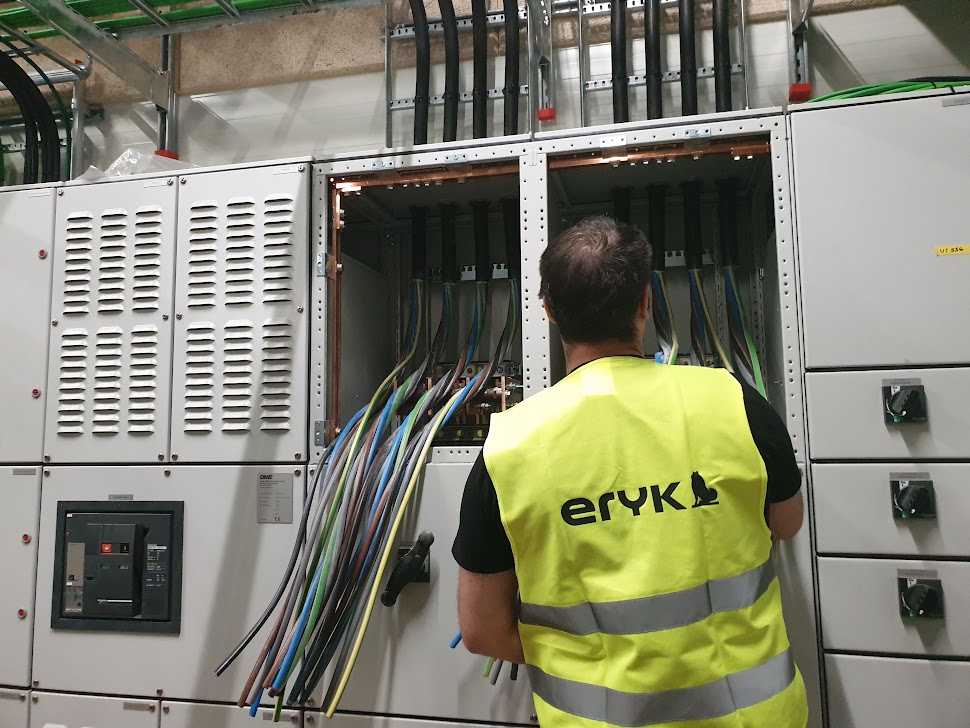 Routing cables for many industrial sectors
Proper routing cables are one of the most critical elements of a successful and well running electrical installation. Comprehensive and accurate cable installation service is for many industrial sectors an absolute must. We know it and we are always happy to help. We operate in many areas of diverse industries and we listen to our customers' needs. We offer professional, high-quality and safe solutions.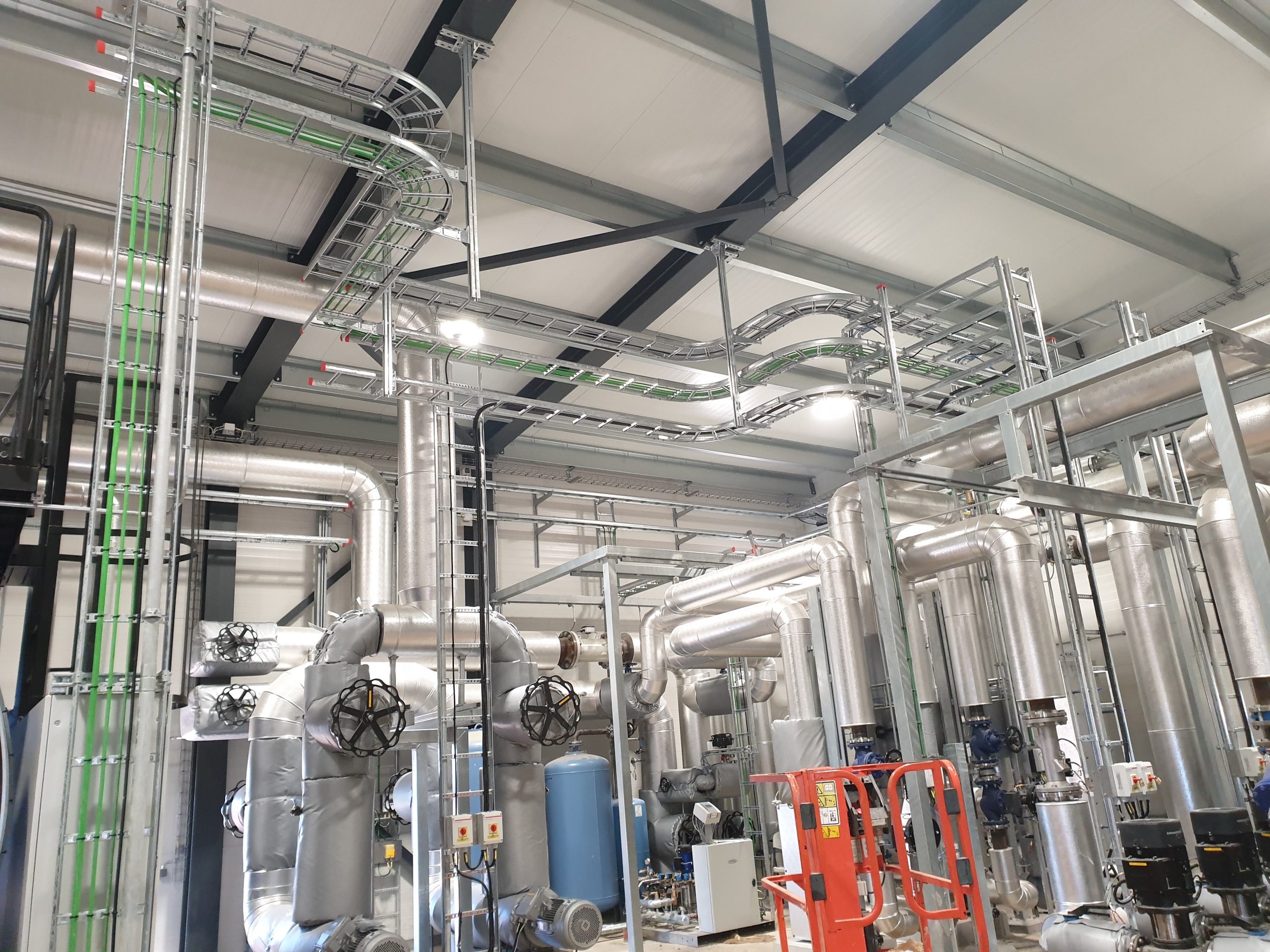 High-quality installation of cable trays
Elements of cable support systems that we cannot forget about when designing routes are all kinds of assembly components, such as cable trays. Cable tray installation is an important structural element of the whole system. We work on the basis of all applicable regulations and standards and offer high-quality installation of cable trays. In our work, we know how significant the standards regulating the maximum load capacity of cables are. When calculating the load capacity of the routes we install, we take into account the weight of all assembly components. Currently, there are many cable management installation systems, thanks to which we are able to offer the most advantageous, safest, and most optimal solution regardless of the industry sector.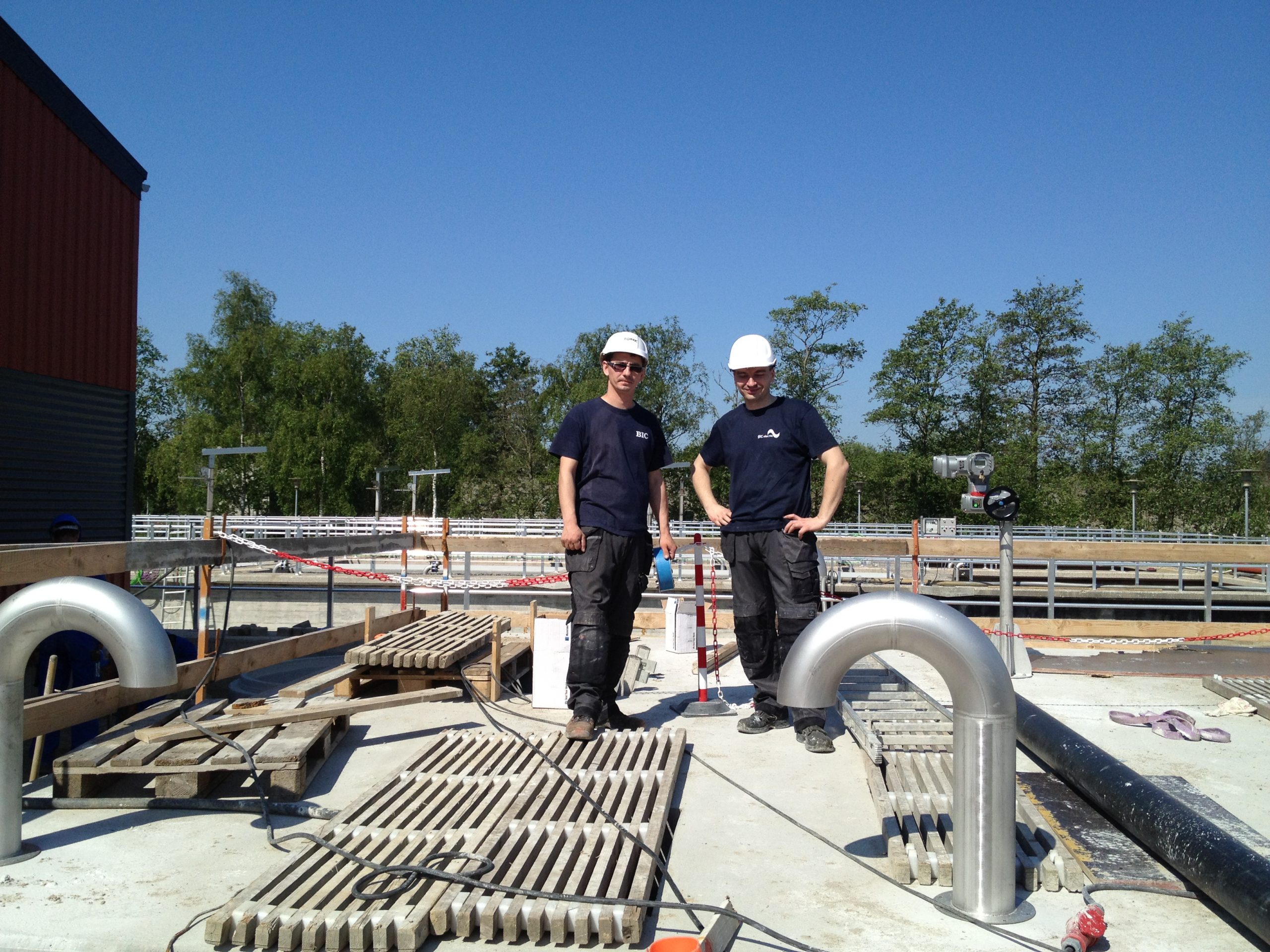 Installation of cable trays by Eryk – trust the professionals!
In our cable work, we care not only about the highest quality of cable routing, and work based on applicable international regulations and legal standards. Also, about placing them safely, maintaining order, and taking into account the greatest space savings. Our many years of experience allow us to provide services at the highest level. We know what problems and challenges our clients have. We are able to help them thanks to our experienced and skilled technical teams. Furthermore, we specialize in international high- quality technical service providers in the field of electrical installations and mechanical installation works. In our offer, you will also find high-quality switchboards installation. Check out our entire offer and choose cooperation with the best specialists in the industry.
Our projects
Recent work
BUILDING INSTALLATIONS
Customer : Lelectric A/S
INDUSTRY & AUTOMATION
Customer : EuroSort Systems BV
INDUSTRY & AUTOMATION
Customer : Scandinavian Printing Group