First official graduation in Eryk's Apprenticeship Program
Last Friday we had a special occasion to celebrate – the graduation of the first group of electrical apprentices. We finally made it! We gathered and thanked the graduates for their efforts, officially congratulating on accomplishing the program. There were diplomas and awards. The event took place at the Marriott hotel and was combined with an integration event afterwards.
Ebenezer, Hamza, Chukwudi, Maurice, Michael, Alex and Listowel are the first graduates of the program designed for the electrical technicians from West Africa. Some of them graduated some time ago.
"We have brought up very talented, hardworking technicians with great qualifications, and we managed to instill in them our work ethic and corporate culture", emphasizes Eryk's Vice President, Lucja Kalkstein summarizing the completion of apprenticeship by the West African colleagues. With new experiences and skills, they can now successfully continue your professional careers.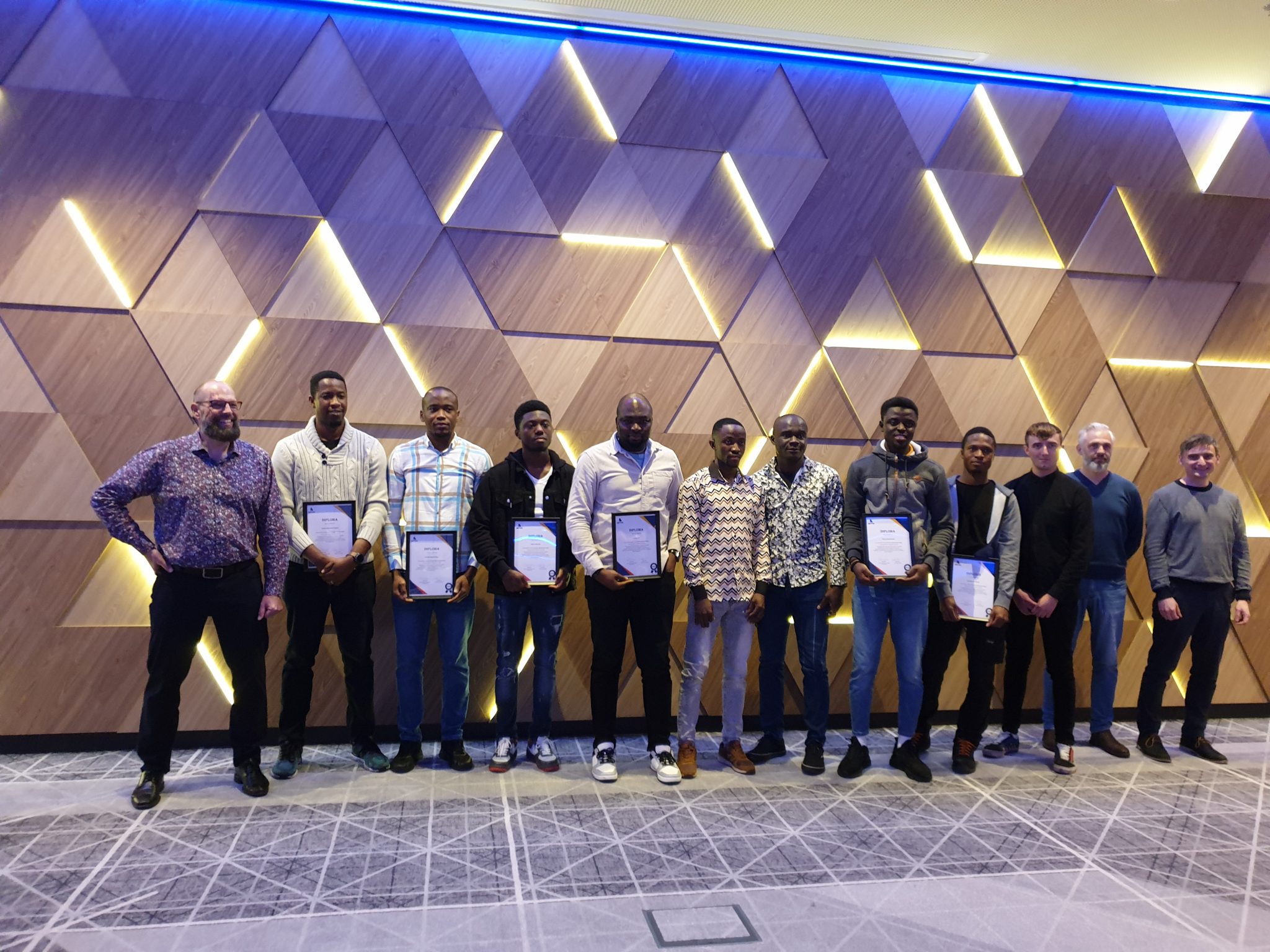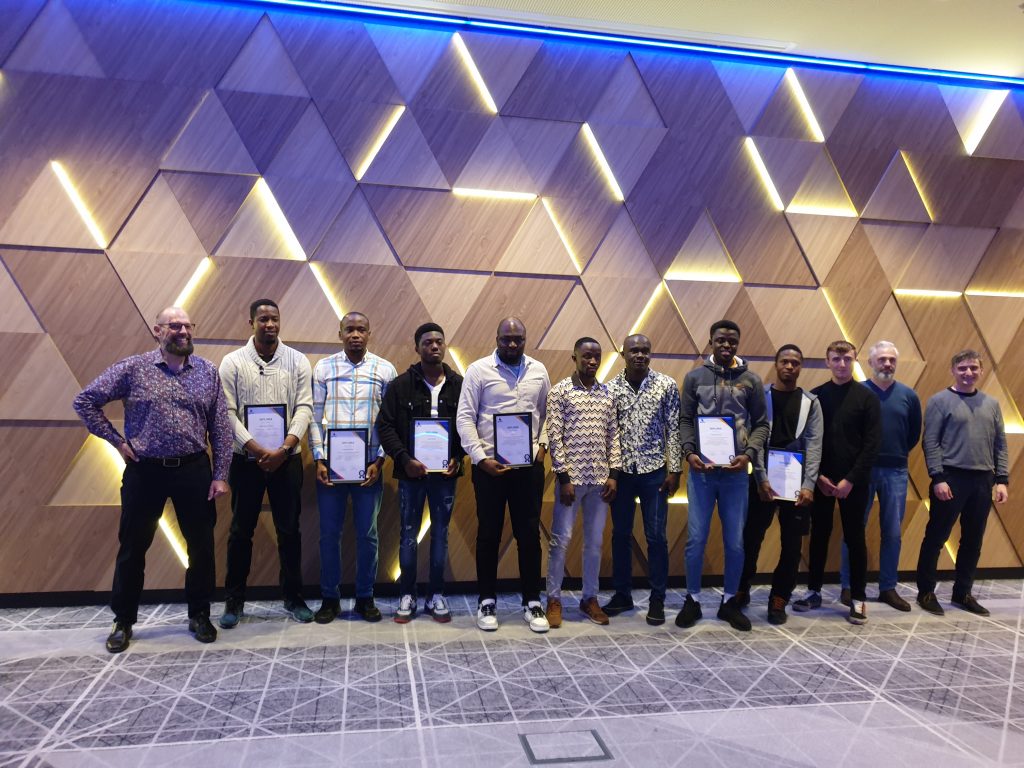 The Apprenticeship Program is a very ambitious vision realised at Eryk in collaboration with trained coaches – Eryk's technicians with broad experience. For several years, Eryk has been creating the environment for further development of young technicians and this has become an important topic of the company's identity, culture and strategy.
In the last 2 years the company has extended the program to also include the Polish youth, collaborating for example with some technical schools in our region.
More about the Apprentice program: click here
Interviews with some of the graduates:
For Polish click here (arcticle in Polish press included)
you can also read a translated article in English: click here