Recap 2021
Facts and figures 2021
During 2021 we had projects in more than 21 different countries. Below you find a little recap to summarize some of the things we took part in – our achievements – big and small 😉 (read on and see some pictures below 🙂 )
Operations:
21 Project countries incl. USA, Canada and China.
New countries: Canada and Greece.
21 events visited by our Sales Team – in reality! Locations: DE, NL, AT, DK, PL, FR.


Awards:
Award for the most eco-friendly office building in Poland – Posejdon, location of our Shared Service Center

(

read more

).
Równa Firma – in category: Apprentice Program concept (

read more

).
FootGolf Polish Championship 2021 of our Sales Rep. Patryk Kwiecień (read more).
Successful sport races:
Eryk's Running Team's 2nd Place, 2nd year in a row at the NCDC Business Relay Race among over 154 teams.
Ultra-cycling Wanoga race – 603 km in just 3 days done by our Sales Manager Adam Piotrowski.
Aarhus-Odense-Copenhagen bicycle race – 376 km in just 16 hours achieved by Eryk's President Jens-Chr. Moller, who reached a top speed of 50,8 km/h!


Fun facts:
20kg of Krówka (Polish fudge) – eaten by our KADs during brainstormings
5d 13h and 20 min – time of riding a bike to burn the 82.000 kcal = equivalent of 20kg of Krówka), which is also: 256 days of brain activity at 100%
+16.000 cups of coffee brewed
113 – Christmas presents for kids of our employees
288 – table football battles
Phrases of the year: "We need more Krówka" (PL fudge) 😉


Some pictures from 2021: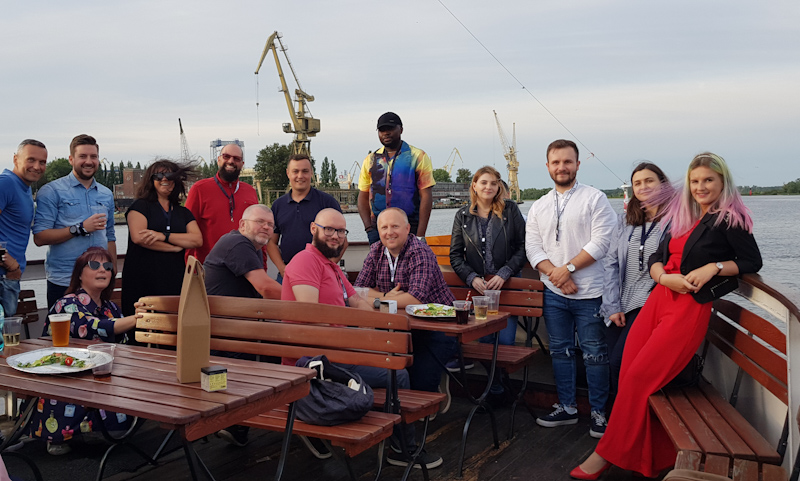 Check more: here