NBTE partners technical group on European electrical apprenticeship for Nigerian youths
A milestone in the African Apprentice Program at Eryk. A couple of days ago we gained an important partner in Nigeria: NBTE – The National Board for Technical Education.
NBTE is a principal organ of Nigerian Federal Ministry of Education. It supervises, regulates and oversees educational programmes and was specifically created (in 1977) to handle all aspects of Technical and Vocational Education.
Read full article:
THE National Board for Technical Education (NBTE) has signed a Memorandum of Understanding (MoU) with the Eryk Group on youths' apprenticeship training in Europe, under the Nigerian Youth Skills Empowerment II (NYSE-2) programme.
The NBTE spokesperson, Hajiya Fatimah Abubakar, who disclosed this in a statement in Kaduna on Monday, said the training would be delivered through partnership with various polytechnics in the country.
Eryk Group is an international technical service provider that offers electrical and mechanical assembly, installation and commissioning services worldwide.
Abubakar said that based on the MoU, the NBTE would select qualified students or trainees with National Diplomas in Electrical (Electro technical) and related areas, according to Eryk's selection criteria. She said that NBTE would liaise with polytechnics under its purview in the selection of eligible students of the institutions in line with NYSE programme as approved by the Federal Government.
"Based on the MoU, NBTE would perform pre-screening of the applications and guarantee credibility of all candidates' profile, Curriculum Vitae, and Diploma Certificates. Then all the pre-screened applications will be forwarded to ERYK through its recruitment consultant in Nigeria".
The spokesperson further said that ERYK on the other hand, would coordinate the recruitment screening of all applications submitted and organise competency tests and interviews for the pre-selected candidates. She said that the NYSE-2 programme, which would take off immediately, was at no cost to the selected participants.
According to her, ERYK would take care of the financial and other responsibilities during the participants' stay in Europe. She added that after the selection, the candidates would undergo hands-on practical training on ERYK's live projects within Europe, based on the NBTE's Nigerian Youth Skills Empowerment model. She said that after the completion of the training, the beneficiaries would become European Certified Electricians with relevant work experience under ERYK.
"In line with ERYK's long-term goal, the graduates of the apprenticeship programme shall have the liberty to return to Nigeria to positively impact society through Knowledge transfer. "The goal is for the trained, skilled, experienced and internationally certified electricians to reside in Nigeria and continue to provide electrical installation services across Europe and other parts of the world," she said. (NAN)
Source: Realnews Magazine: "NBTE partners technical group on European electrical apprenticeship for Nigerian youths"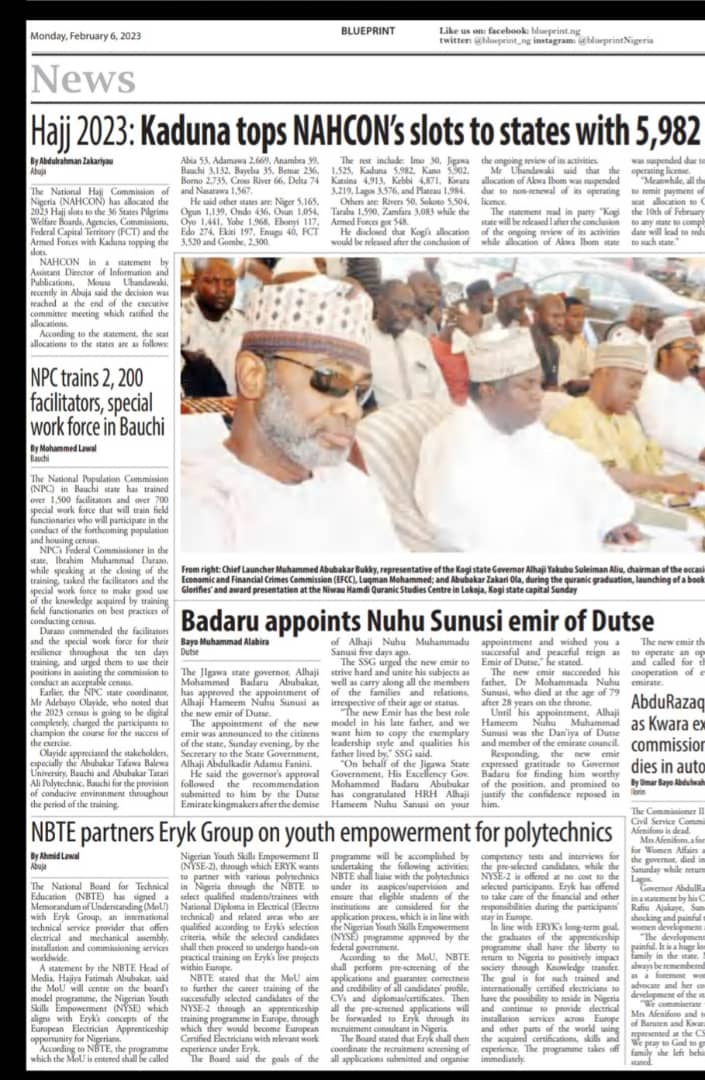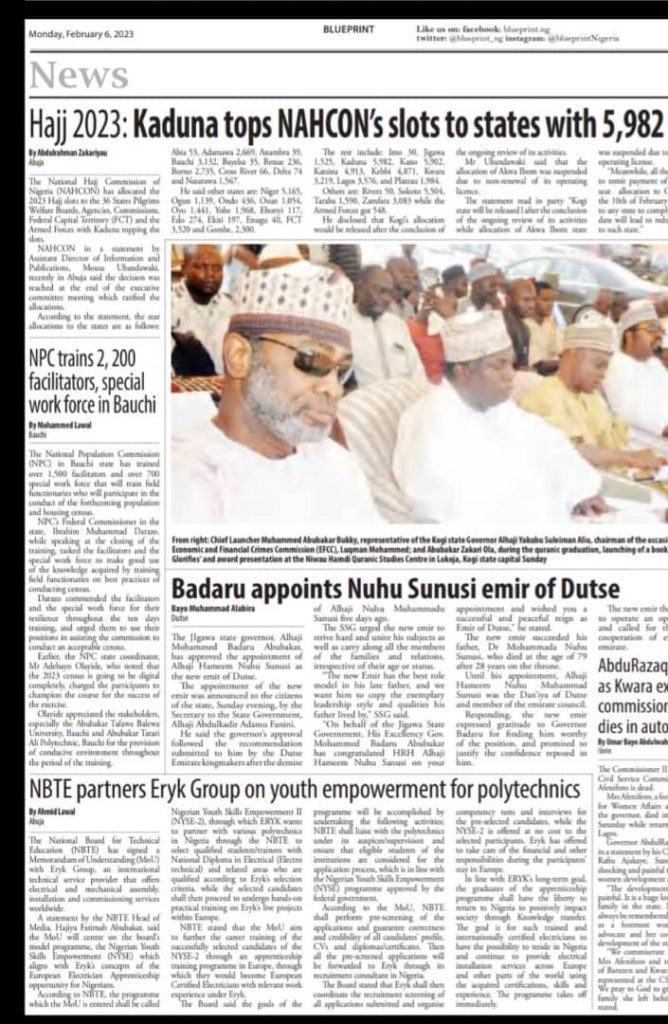 More links: