Nomination for the EY Entrepreneur of The Year 2023
Honoured to be granted a nomination for the EY Entrepreneur of The Year 2023! Here is what they wrote about Eryk:
Congratulations to Eryk on the nomination for EY Entrepreneur Of The Year in the main category. Eryk is a "global-born" company in the clearest sense of the word, with half Danish and half Polish DNA – and project executions in more than 40 countries by Eryk's 250 highly educated technicians.
On the international market, Eryk Group provides electrical and mechanical services based on the highest European certifications in compliance with cross-border projects. A strong 2022 financial result has qualified @Eryk for this nomination. My colleague Jacob Giversen and I had the pleasure of meeting Jens-Christian Møller, who is the president of the family-owned group, for an interview about the story behind their growth adventure.
In addition to the business aspect, Eryk Group also stands strong on the ESG agenda, with targeted efforts in all 3 areas. The company excels the "S" through their "Apprenticeship Program", where they actively take part in the training of electricians in Nigeria and Ghana and constitute a potential workplace after completing the training.
Eryk's story fully qualifies the company for this nomination. We are looking forward to following Eryk Group when the independent jury chooses a regional winner on 1 November. Good luck!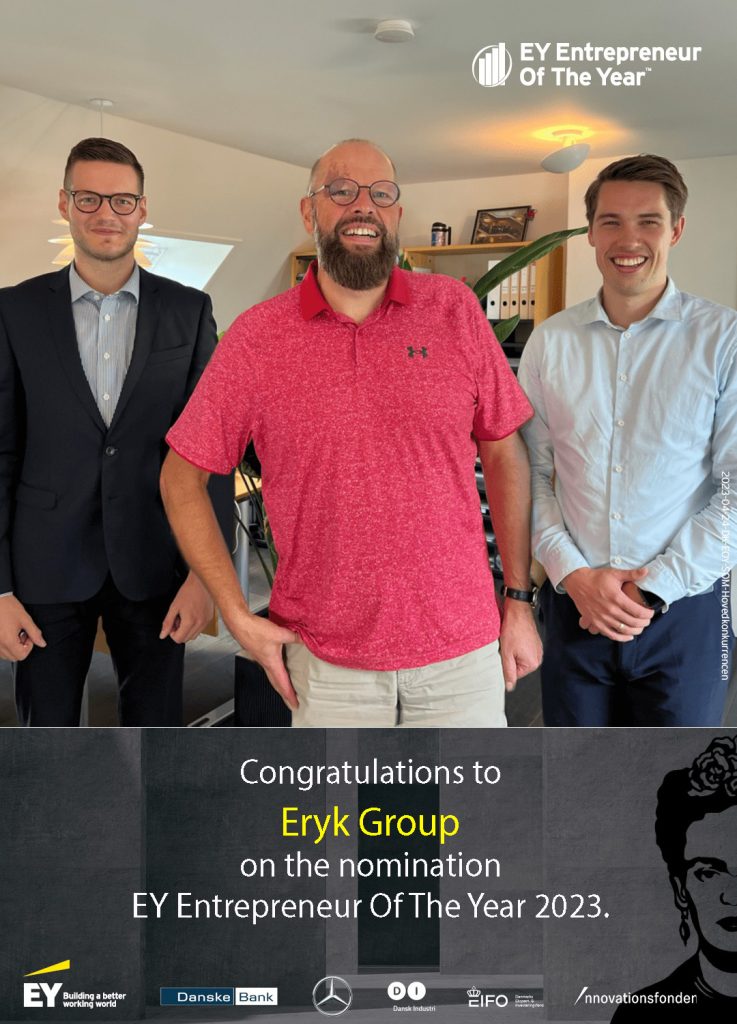 EY Entrepreneur Of The Year™ is a unique global program that celebrates, connects and supports entrepreneurs as they unlock their ambitions. Established nearly 40 years ago, this flagship program operates in more than 60 countries and territories, and 145 cities around the world.