Eryk signs MoU with the Nigerian Partner – The National Board for Technical Education
A milestone in the African Apprentice Program at Eryk. A couple of days ago we officially gained an important partner in Nigeria: NBTE – The National Board for Technical Education.
The ceremony took place on the 29th of March 2023 in Abuja, Nigeria.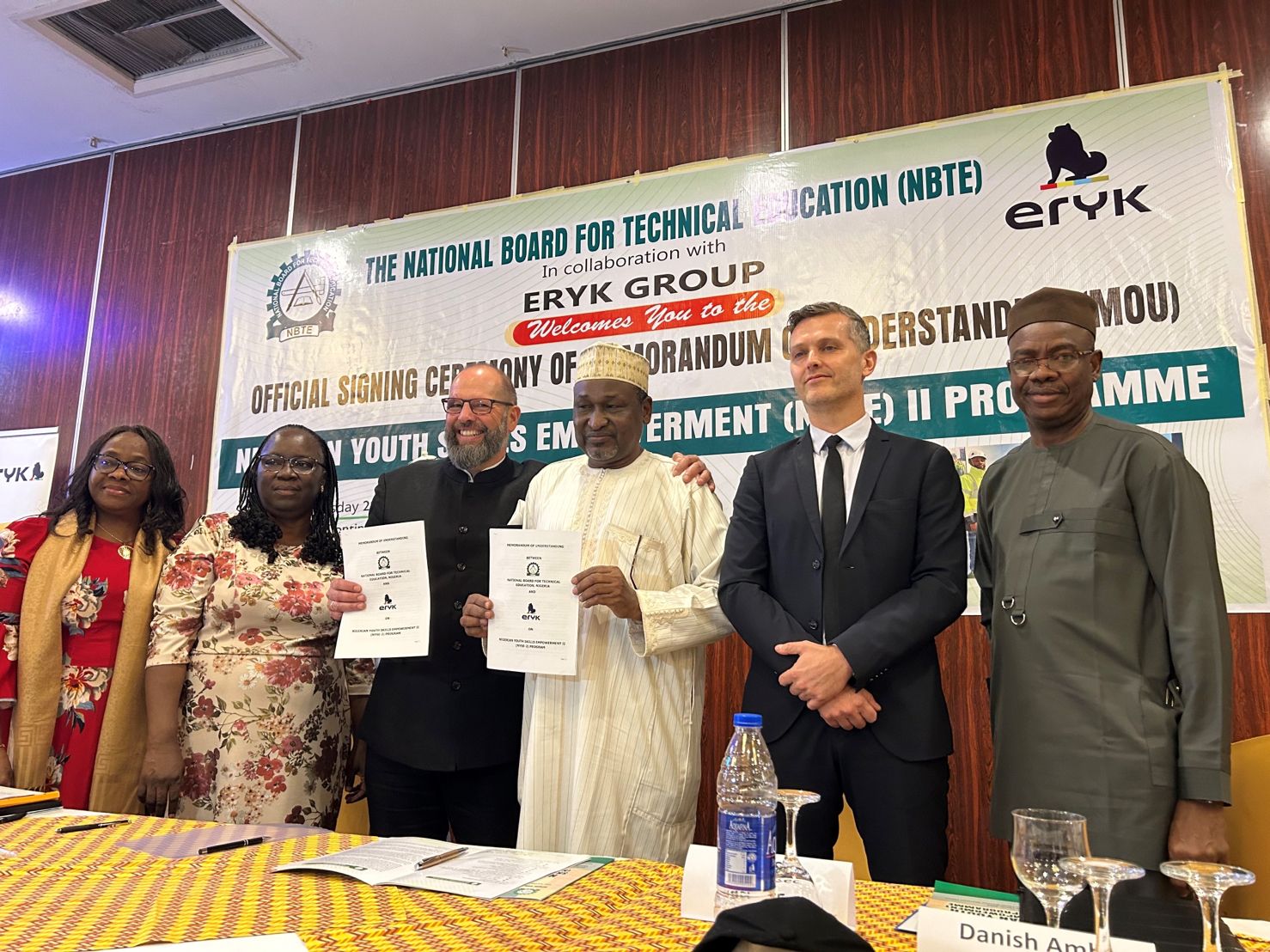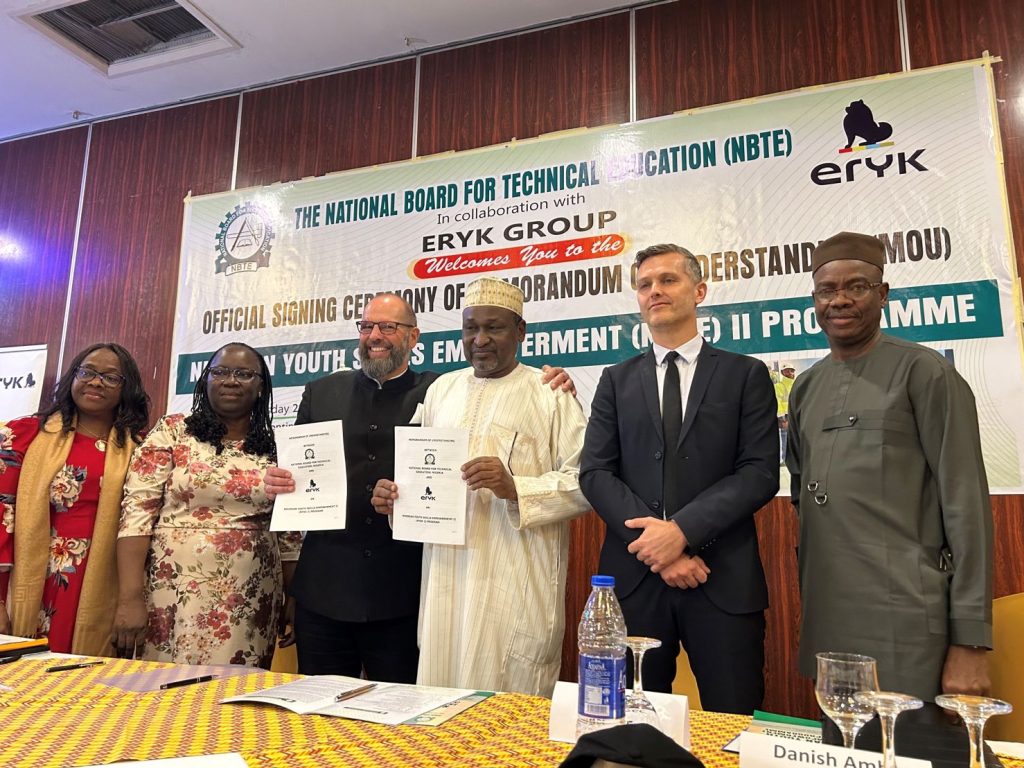 Among the prominent guests from the Nigerian side there were delegates and representatives of:
Ministry of Education,
Ministry of Foreign Affairs,
Ministry of Labour and Employment,
and, of course: The National Board for Technical Education.
Jens-Christian Møller – President of Eryk Group, was accompanied by the Danish Ambassador to Nigeria – Sune Krogstrup, the Consul General of Denmark – Per Christensen and Senior Trade Advisor from the Consulate General of Denmark – Akalaka Vony Obazei, for the signing ceremony.
NBTE is a principal organ of Nigerian Federal Ministry of Education. It supervises, regulates and oversees educational programmes and was specifically created (in 1977) to handle all aspects of Technical and Vocational Education.
NBTE spokesperson, Hajiya Fatimah Abubakar said that the training would be delivered through partnership with various polytechnics in Nigeria. Based on the Memorandum of Understanding signed by NBTE and Eryk, the NBTE would select qualified students or trainees with National Diplomas in Electrical (Electro technical) and related areas, according to Eryk's selection criteria.
What does it actually mean?
The MOU signing signifies the partnership between Eryk Group and the NBTE – The National Board for Technical Education under the Nigerian Youths Skills Empowerment (NYSE) II Programme. Top graduates from technical schools across Nigeria will be selected through a highly competitive and vetted program in order to qualify to be trained on EU Qualifications Standards to become certified electricians under Eryk's Apprenticeship Programme in Europe. The MoU aims to further the career prospects of polytechnic graduates in Nigeria.
📌I'm very excited about this collaboration and I see it as a step in the right direction. We are also optimistic that our program has gained a great partner who will assure us of constant inflow of good candidates from various Polytechnics across various part of Nigeria that can develop their skills at Eryk📌 – says Jens-Christian Møller – President of Eryk Group.
For the apprentices it will be an opportunity to learn from our experienced worldclass technicians on various industrial projects in Europe, become certified and build a career for themselves. Having graduated from the Apprentice Program, and now a Manager at Eryk, I know how important it is to learn and gather diverse experience in one's life, and I'm happy that the Eryk Apprentice Program will now run on a desired speed – thereby enabling us to reaching our goal and creating more sustainable jobs for young professionals📌 – says Hamza Jatto, Business Development Manager at Eryk.