One man's shutdown is another man's busy day. Our winter project in the USA.
Electrical maintenance works and electrical installations at the turn of the year.
"Getting the freshly installed line to work in 5 days was very satisfying!" – says Mariusz Piotrowski, Key Account Engineer and the Project Team Manager at the installation and maintenance project in the USA. "It almost felt like a Christmas gift!"
Even with no snow on the streets, no Christmas lights on houses, South Carolina still offered its own Christmas spirit, warmly welcoming Eryk technicians with 15 degrees centigrade.
At the turn of the year, our 4 technical specialists spent a couple of weeks in the USA. They executed electrical works during a shutdown in the automated storage area for a leading automotive manufacturer. Their task was the extension of the existing conveyor line. The purpose: to increase the capacity and improve the flow of the incoming car bodies to the buffer stock area. This phase ended with commissioning. In addition, another big part of the project was service and electrical maintenance works of the production line and in the painting shop. "Production and maintenance go hand in hand as they work toward the same goal – keep up the manufacturing process. I'm glad that my team contributed to the improvement of the production line and used the shutdown time efficiently" – says Mariusz.
It must have been a very intense and challenging time – not only because of Christmas spent far away from home, the US elections but also because of the growing number of UK-type Covid-19 cases. South Carolina was and still is one of the hot spots. The restrictions are high, but they make us feel safe – Mariusz adds. The production facility was extremely safe. There were more H&S inspectors than people working during the shutdown! As always, we stuck 100% to the safety precautions during the project and after hours and we could come back to our families health and sound. 😊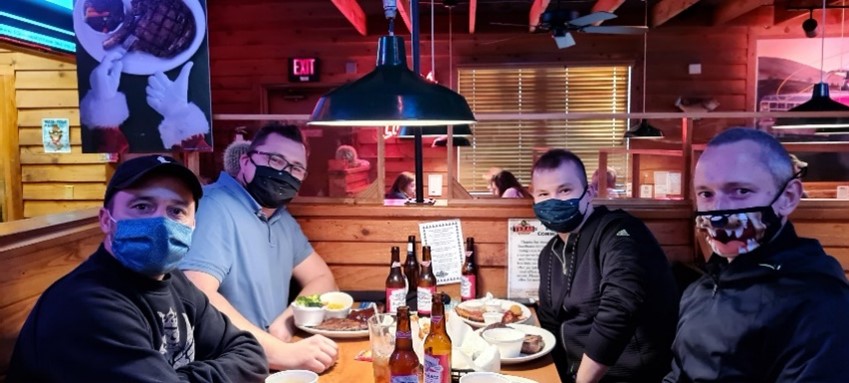 Check for our Industry and Automation projects: here