Eryk's new IMS is here!
It's here! Freshly printed, still warm and extremely vital for all our activities on-site and the administration.
Eryk's Integrated Management System! It helps us keep the highest quality that we have grown to be associated with. 😊 It is compliant with EN ISO 9001:2015, EN ISO 14001:2015, OHSAS 18001:2007, KLS, ISO 26000:2010 requirements and with requirements for authorized electrical installation companies according to the Danish, Norwegian, Swedish and Polish standards and regulations.
The cornerstone of the Integrated Management System (IMS), and indeed, our operations, is customer satisfaction, generated primarily through quality and efficiency. Ever since our 1st IMS edition published in 2010, we have been continually re-designing and improving our processes – both field and office work – with the overall goal "to do the right thing the first time", as Eryk's President, Jens-Christian Møller says. This motto relates to quality as much as to efficiency, and we are glad that our customers also see this blend as a recipe for success and a hallmark of a professional and reliable business partner.
We would like to thank all our customers who have become Eryk's ambassadors and recommend our services to their networks!
If you want to learn more about how we carry out our activities, feel free to download our "bible" – IMS (link below) 😊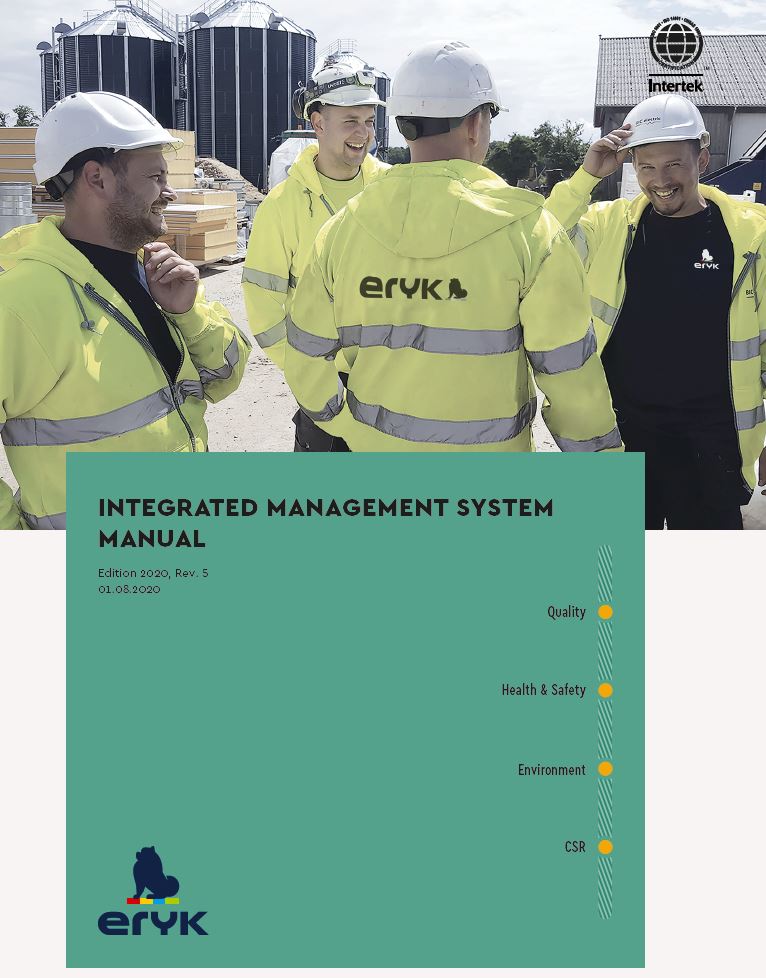 You can also go to our projects and see what our customers say about us 😊
See our reference projects