Eryk logo in the center of Copenhagen – DI Building "Industriens Hus"
On a cold spring morning, people walking by Industriens Hus – the main office for the Confederation of Danish Industry (DI), located at the corner of H.C. Andersens Boulevard and Vesterbrogade could see a new sign on the facade of the building being installed.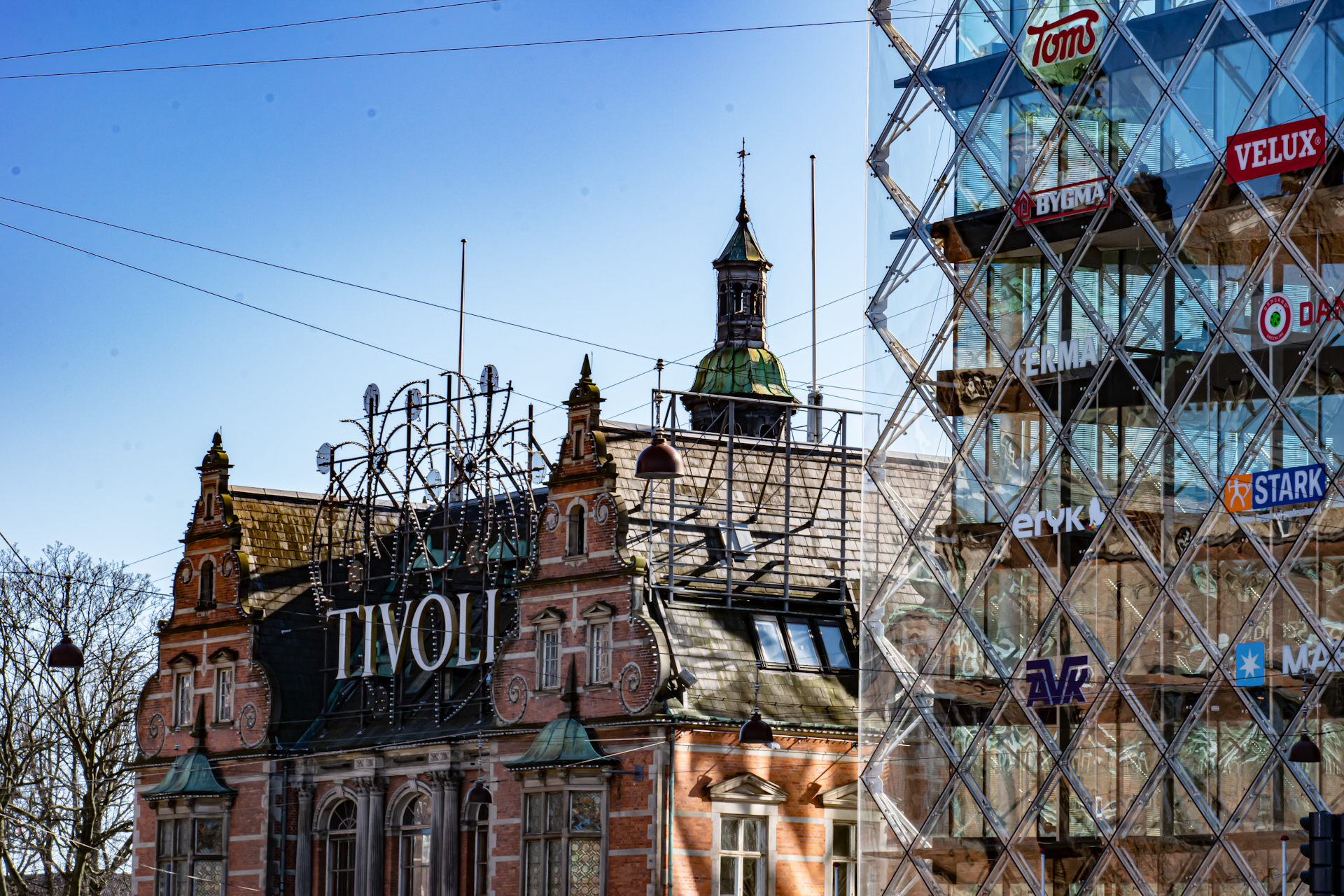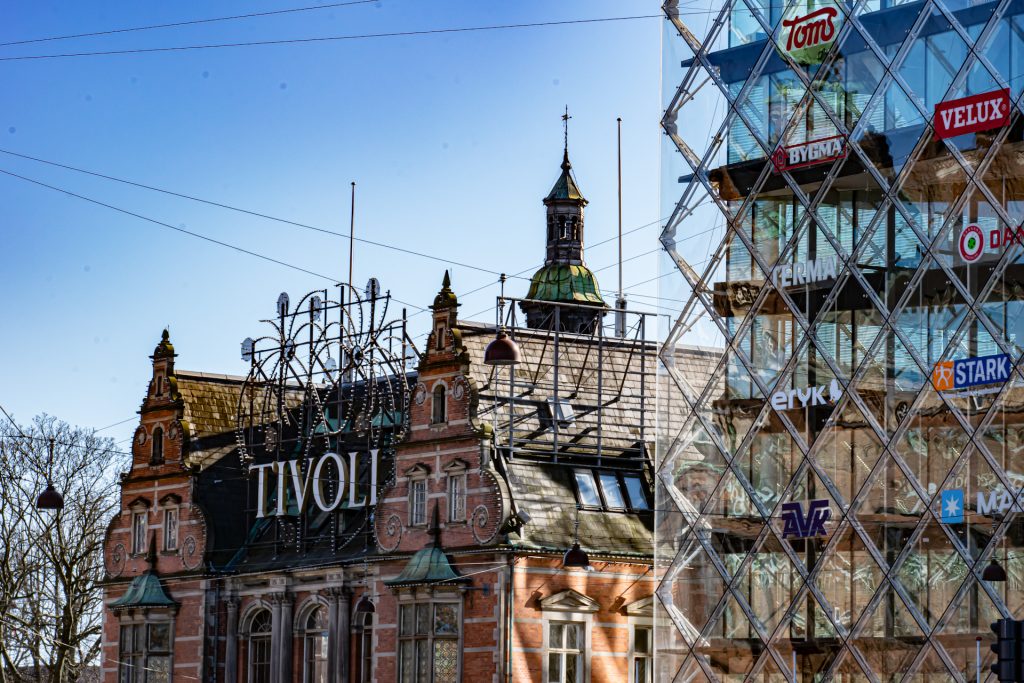 In big and white letters, Eryk joins such brands as Maersk, Danfoss, Grundfos and Coloplast on the facade of the DI building. Right in the centre of the vibrant and bustling Danish capital city Copenhagen, the DI has prominent neighbours, like the Copenhagen City Hall and Tivoli, and with our new logo on it, we are once again in good company on one of the world's most demanding labour markets – Denmark. For Eryk and all the other DI members, active participation in the policy advocacy, national and international networking, and legal compliance are cornerstones of the business.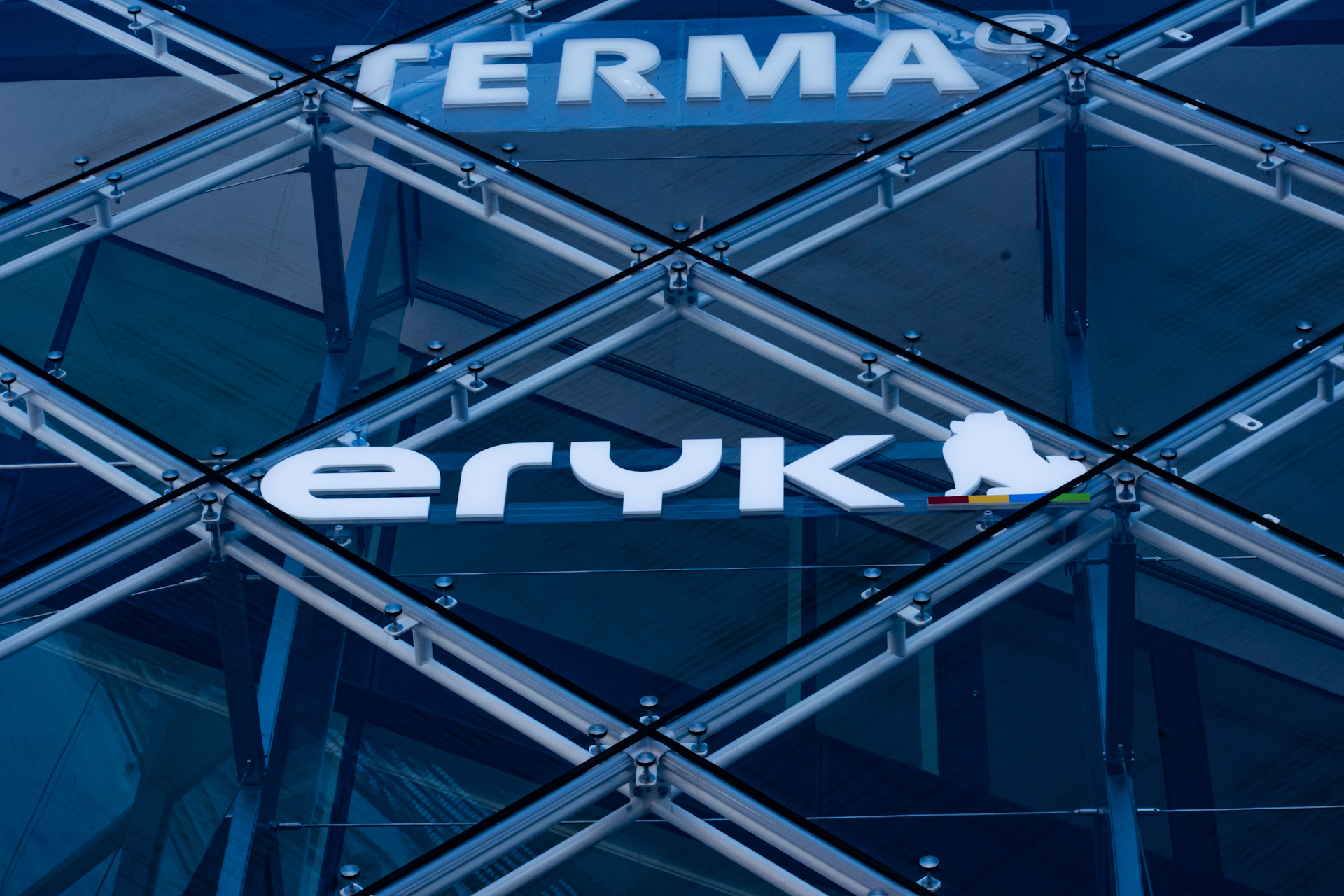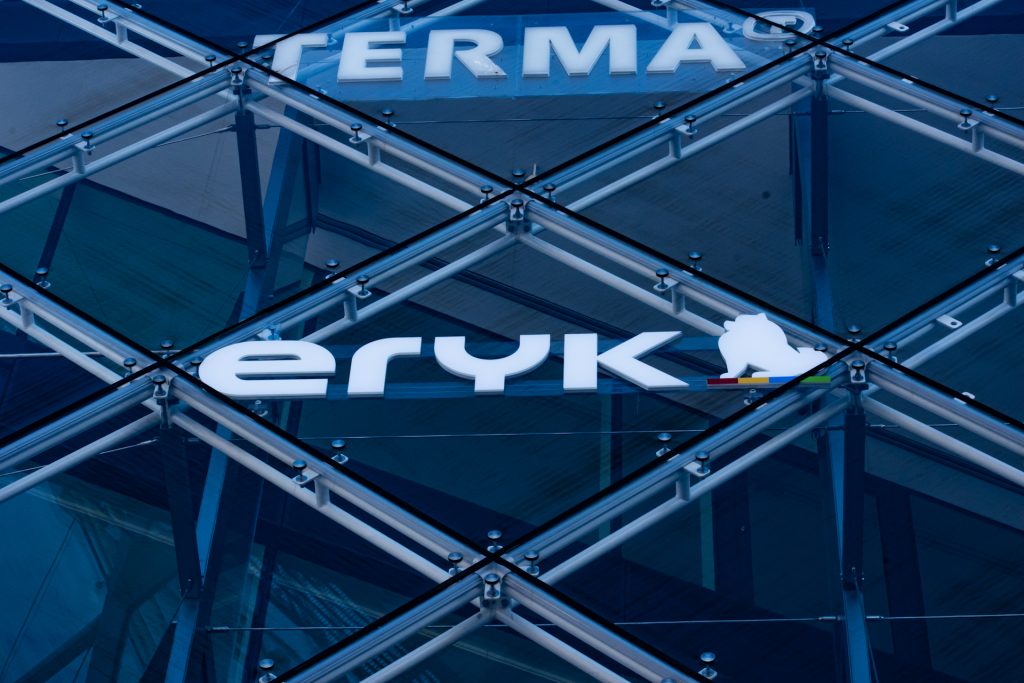 DI is an organisation owned and managed by its 11.000 members of Danish companies within the trade. Its aim is to help their members, such as Eryk, in the efforts to win national as well as international markets and turn opportunities into successful business for the companies. In the current situation of the economic slowdown, DI's important activity is helping private enterprises continue their business in the challenging economy by securing participation in the financial support offered.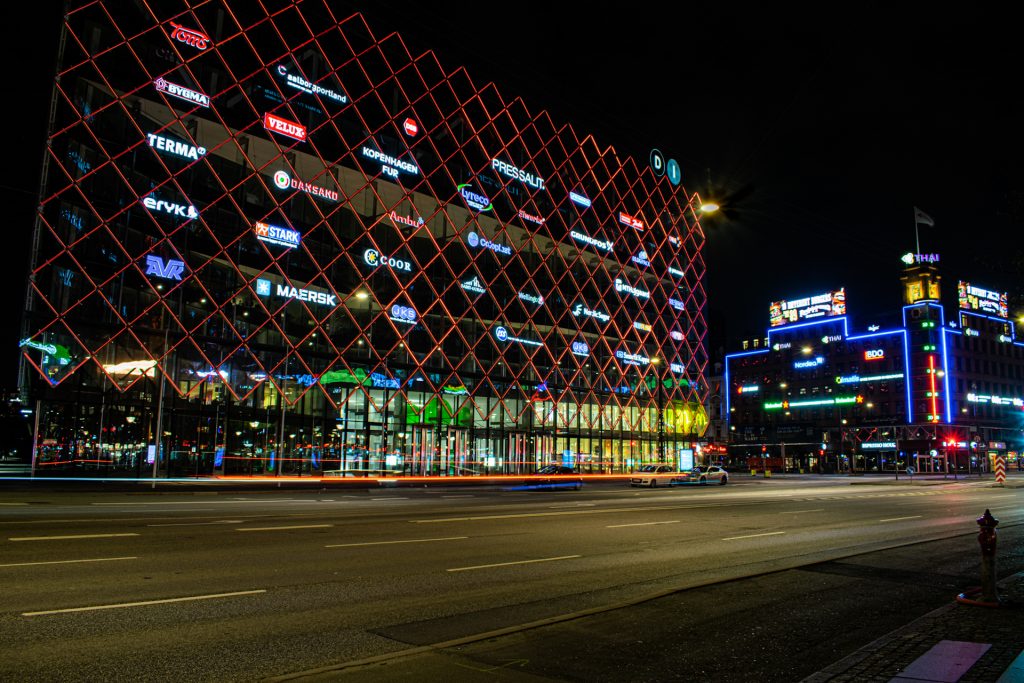 DI has been occupying the same prime location since 1872, when the organisation (at that time known as the Association of Industrial Enterprises), inaugurated their new Industry Building and exhibition venue for the first Nordic Exhibition. The building we see today is not the same, however. In the 1960's the building was considered outdated, and it was decided to have the building replaced. In 1965 the Danish Architect Arne Jacobsen won the architectural competition for the project, but his plans never got realised at that time. Instead, it was another Danish architect, Erik Møller who got the project, and in 1979 the building was completed. 
In 2010 the building needed renovating and a transformation, as the building once again seemed old. Two floors were added to give more space. Also, the old 1970's facade was transformed to give the building a contemporary look. Hence the striking double glass facade of today was added. With the choice of the light and transparent material, it was the architectural vision that the building's idiom should reflect DI as a modern and open organisation.   
In daylight, the distinctive facades of the diamond-shaped glass panels, playfully reflect the sky, the surrounding cityscape and changing of the light. And as the night falls, a diagrid of LED-lights, together with various logos of Danish companies light up the cityscape of Copenhagen. With our logo on Industriens Hus Eryk once again takes part in the festival of lights in Copenhagen.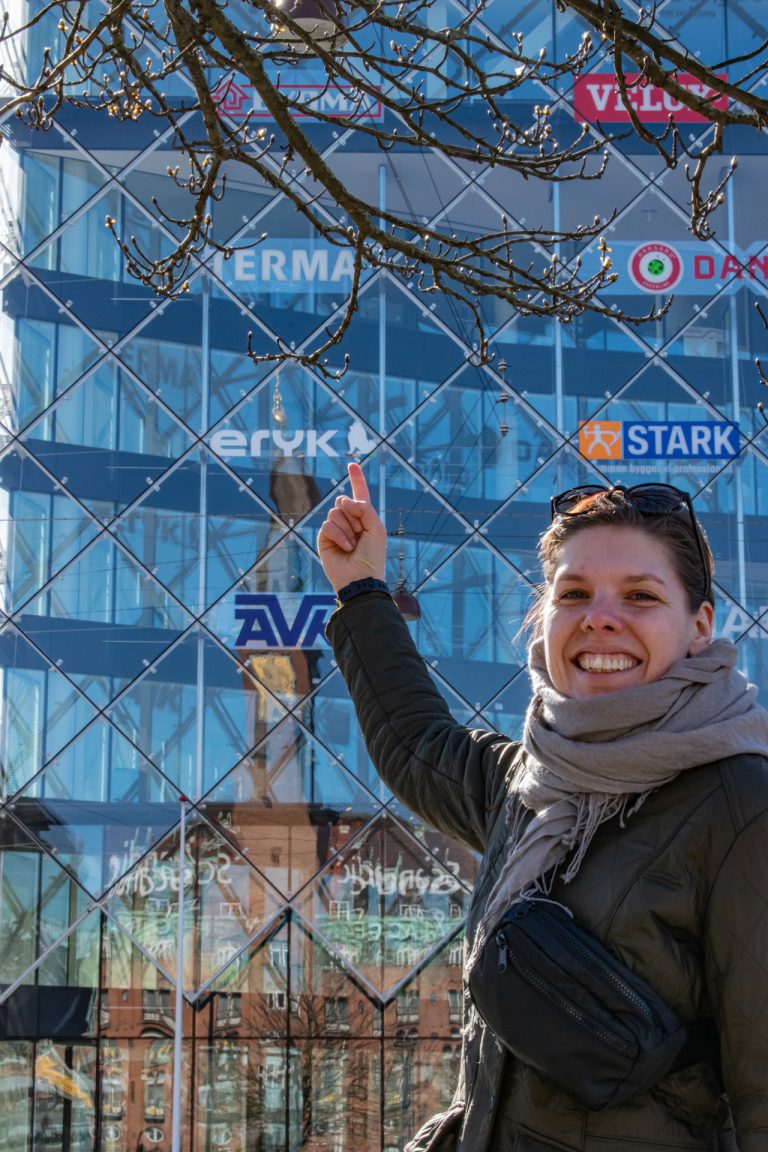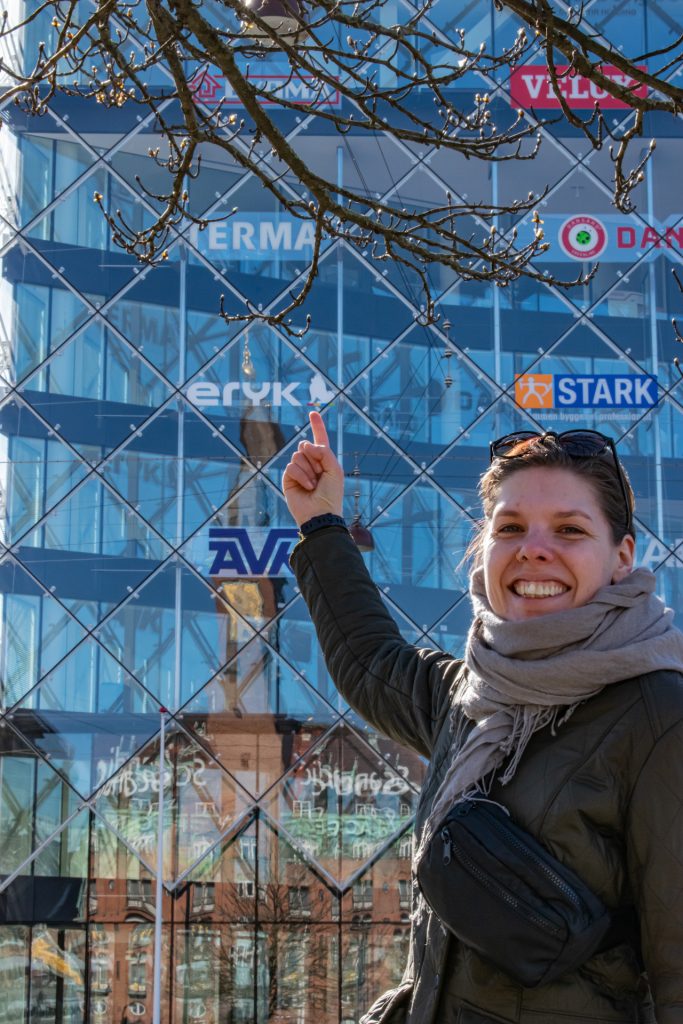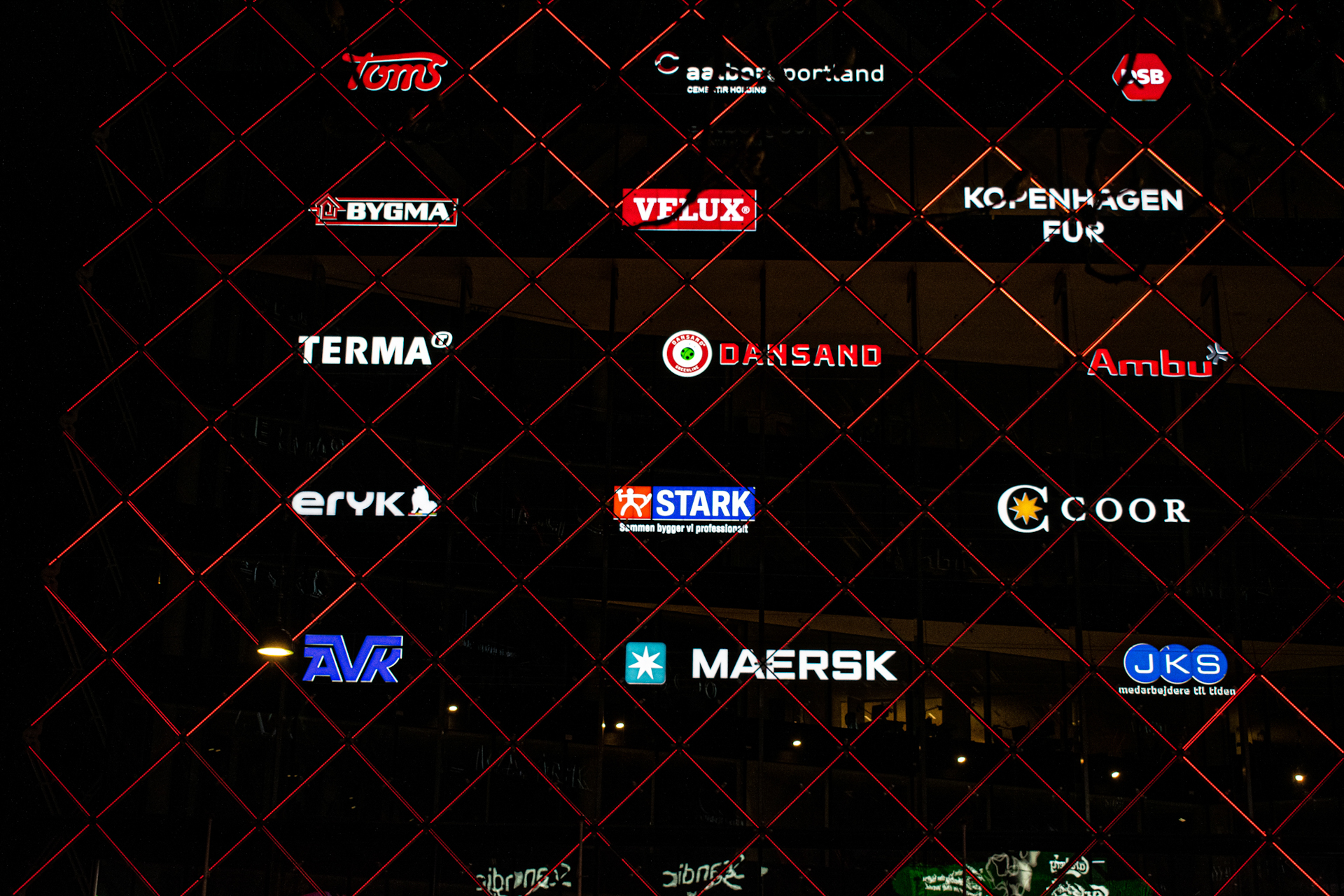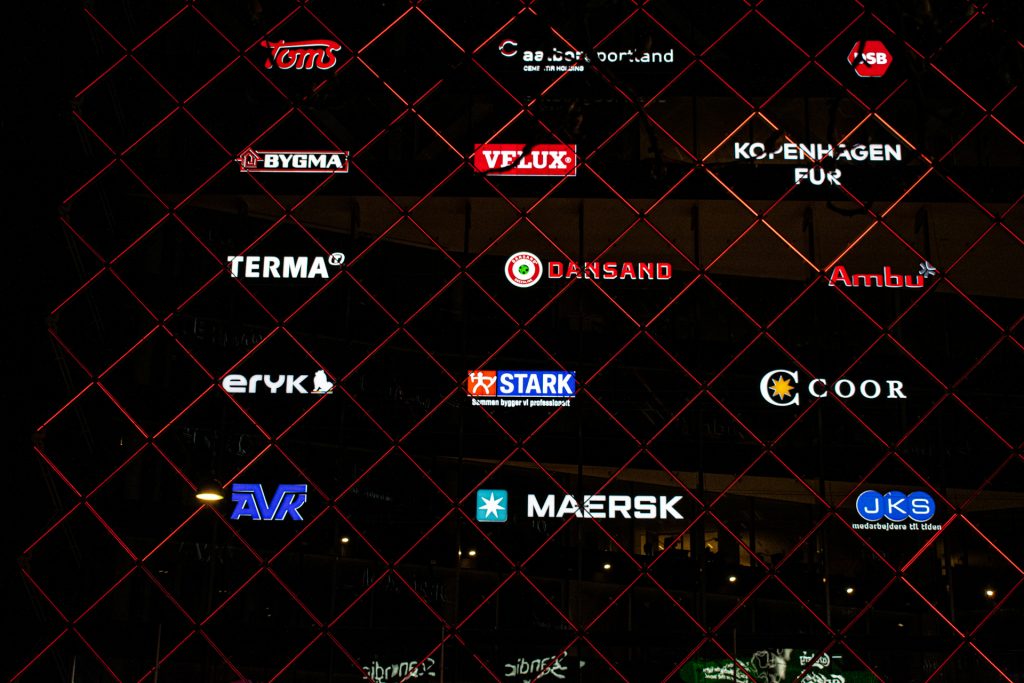 Thank you VikingPhotography80 for sharing the pictures! 🙂