Eryk at BALTEXPO in Gdańsk, PL
BALTEXPO is an international maritime trade fair & conference in Poland and it's largest event of its kind. This year it is the 22nd edition so far. Baltexpo brings together the shipbuilding industry, ports and terminals, defence, offshore wind industry and other industries in one place. Interestingly, the offshore wind is evoking a lot of interest and enthusiasm as an energy sector of growing importance.
Poland has historically based its energy production on coal mining industry. However, not long ago this country started investing in renewable energy sector and gigantic offshore wind farm projects in the Baltic Sea. Poland's goal is to implement the offshore wind power with a capacity of 5,9 GW by 2030.
We are excited that Eryk not only joined the Danish Pavilion but is participating in a debate titled: "Educational opportunities and professional training in light of industry needs".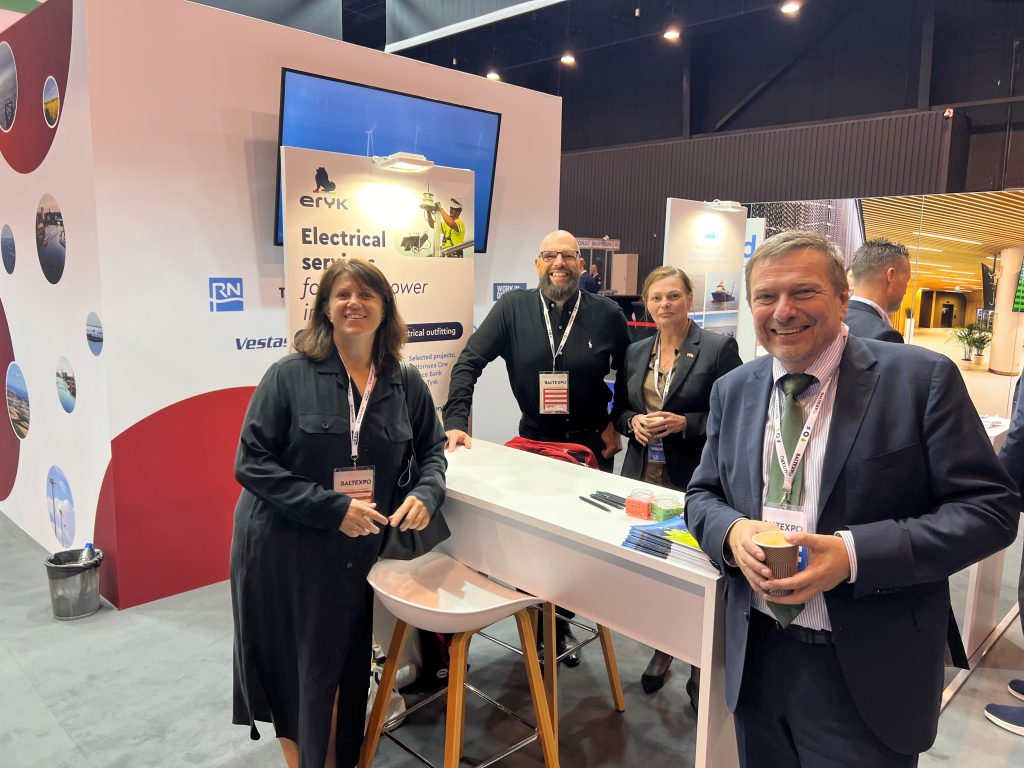 Being an international technical service provider with a significant industrial track record incl. offshore wind industry ( Hornsea One, Race Bank etc.) , Eryk knows that in the reality of lacking specialists, education is the key for development and the solution to the challenges we face currently both on local and global scale.
Our Apprenticeship Program could be an inspiration for the other companies and institutions.